MLB World Series champ to protesters: Get a job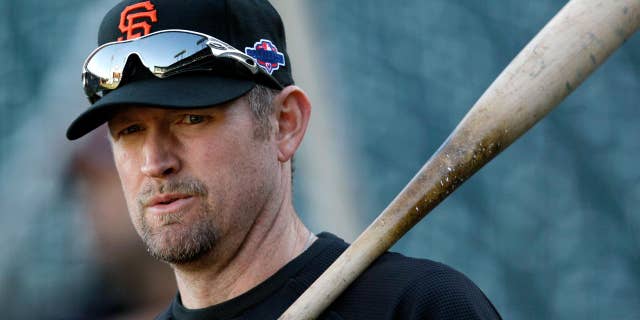 During his MLB career, slugger Aubrey Huff was employed by five teams – so the man knows how to find a job. Huff just isn't so sure those protesting the Trump administration have the same skill.
The two-time World Series champ took to Twitter on Sunday night to rail against the people clogging airports around the nation during the weekend in response to President Trump's executive order establishing certain travel restrictions.
ATLANTA BRAVES PLAYER HIT IN MIAMI CRASH; WIFE, KIDS HOSPITALIZED
"I mean, seriously, what the hell is going on? If you have time 2 march, protest and riot. Maybe it's time for something called a job!" Huff tweeted.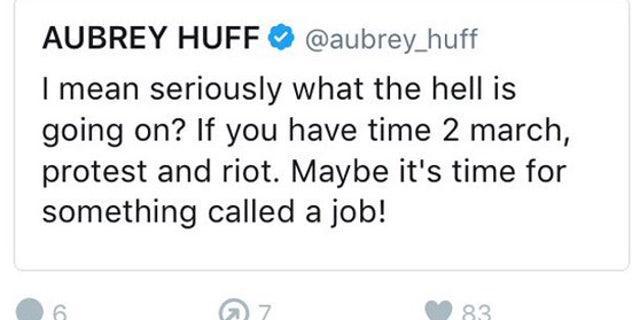 Huff often replied to those who tried to take him on, including one Twitter user who criticized Huff for a lack of perspective because he was "a white man in America right now."
YORDANO VENTURA REPORTEDLY ROBBED AND LEFT TO DIE AFTER CAR CRASH
"Come on man seriously there are plenty of white people struggling out there. Why does this have to be about race? U a racist?" Huff tweeted.
Also an apparent fan of President Trump, Huff wrote: "So refreshing 2 see a president follow through with his campaign promises. God bless the future of this great country and keep it safe!"
He even joked that Trump would be blamed for the outcome of Super Bowl LI if the New England Patriots won.
"I can c next weekends Super Bowl headlines: 'Protests ensue and Trump blamed after Patriots win Super Bowl because Tom Brady endorsed him'," Huff tweeted.
He appeared to have deleted the tweets by Monday afternoon.
Huff, 40, played 13 seasons with the Tampa Bay Devil Rays, Houston Astros, Baltimore Orioles, Detroit Tigers and San Francisco Giants. He won World Series rings with the Giants in 2010 and 2012.
Huff, who played mostly at first base, third base, right field and was a designated hitter, finished in the top-25 of his league's MVP vote three times and was a career .278 hitter with a .342 on-base percentage and 242 home runs.