MLB strikes deal to live stream games in China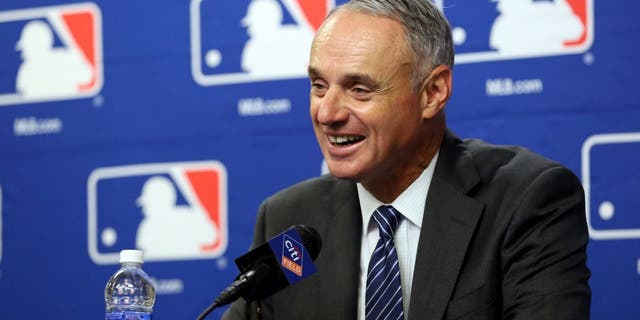 At the outset of a pivotal year for Major League Baseball's international initiatives, the league has formed a business partnership within a country where it desperately wants to establish a lasting relationship.
China.
Wednesday at the Consumer Electronics Show in Las Vegas, the league announced what it's describing as a "wide-ranging partnership" with China-based Le Sports, through which MLB will live stream games in China for the first time.
MLB commissioner Rob Manfred, chief operating officer Tony Petitti, and senior vice president of international strategy Chris Park traveled to Las Vegas for the announcement, a sign of the league's seriousness about the Chinese market.
MLB says the agreement will include streaming of 125 games per year and other Mandarin-language baseball programming. The deal begins this season and includes four regular-season games per week, the All-Star Game, the Home Run Derby, and playoff games -- including every game of the World Series.
"China is a crucial frontier for the development of baseball," Manfred said in a statement. "Our new, prominent place on Le Sports platforms both reaffirms and expands our commitment to growing the game in China."
MLB already operates a developmental center for youth players in China, from which the Baltimore Orioles signed prospect Xu Guiyuan in 2015.