MLB reportedly investigating alleged homophobic slur from Blue Jays' Kevin Pillar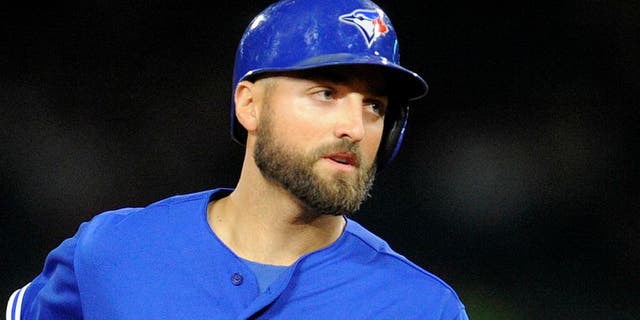 Things got ugly between the Braves and Blue Jays on Wednesday night perhaps uglier than first believed.
There was the fifth-inning pitch that hit Braves first baseman Freddie Freeman on the left wrist (and could sideline him for an extended period), there was the seventh-inning shouting match between Torontos Kevin Pillar and Atlantas Jason Motte that emptied the benches after what Pillar believed was a quick pitch, and there was another benches-clearing incident in the eighth inning after Jose Bautistas latest bat flip.
And because of something he yelled toward Motte an alleged homophobic slur Pillar reportedly is under investigation by Major League Baseball.
Pillar addressed the situation after the game. From USA Today:
It was immature, it was stupid, it was uncalled for, Pillar said after the Blue Jays 8-4 loss. Its part of the game, its just, Im a competitive guy and heat of the moment. Obviously Im going to do whatever Ive got to do to reach out and apologize and let him know he didnt do anything wrong, it was all me.
The Braves will host the Blue Jays again tonight aiming for a four-game sweep, and things again could turn ugly especially if Atlanta gets bad news on Freemans injury.
Joe Camporeale-USA TODAY Sports | Joe Camporeale