MLB reliever quits baseball to fight crime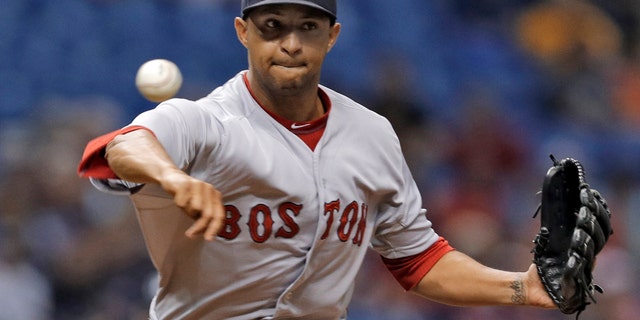 Plenty of Boston Red Sox relief pitchers have traded in their Beantown duds for a New York uniform. Anthony Varvaro, however, may be the first to carry a badge and gun, too.
EX-MLB COMMISSIONER, LONGTIME GM ELECTED TO HALL OF FAME
Varvaro, a former set-up reliever with the Red Sox, Atlanta Braves and Seattle Mariners, joined the police force of the Port Authority of New York and New Jersey on Friday, one of 80 officers in the Port Authority training class, The Atlanta Journal-Constitution reported.
"I figured that I had a pretty successful career in baseball, I had played a number of seasons and I was fine moving on to the next step of my life knowing that I could choose what I wanted to do," Varvaro told St. John's University newspaper The Torch. "The Port Authority, it's something that I sought out, I actually sought it out while I was in the major leagues."
MLB PROSPECTS QUESTIONED OVER ALLEGED SEX ABUSE OF TEAMMATE
Varvaro's major league career had come to something of a crossroads. He had been a key member of the Braves' bullpen in 2013 and 2014, but was traded to the Red Sox for the 2015 season, in which he only saw action in nine MLB games. He pitched all of 2016 for the Red Sox Triple-A affiliate and was likely ticketed for a return engagement in 2017, given the Red Sox pen depth. So, Varvaro decided to leave baseball before it had a chance to push him out.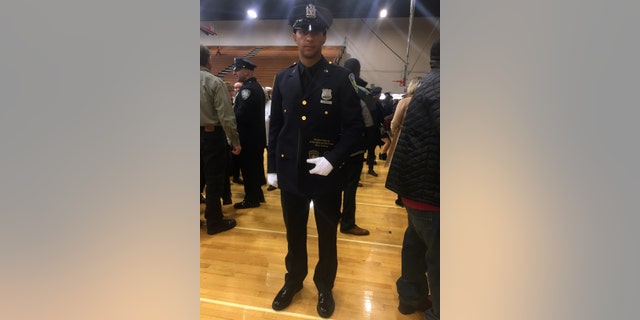 "I kind of felt like my body was breaking down a bit, I felt like my career may have been coming to an end," he said. "I probably could have played a little longer, but that's when an opportunity with the Port Authority Police Department arrived."
Varvaro said he understood the risks associated with swapping a job where being booed at Fenway Park is the result of a bad night's work for one where a bad night could mean getting shot.
"In today's day and age, everyone knows that law enforcement isn't exactly the safest job, so you've just got to make sure that you make it home safe every night, that's the first thing," he said. "And then the second thing is just to do my job, and to try to go to work every day to do what I took this job for, which is to help people."
If this officially spells the end of Varvaro's time in MLB, he'll retire with a 3.23 ERA in six seasons, pitching in 166 games and logging one save. He also picked off 18 runners who tried to steal on his watch, which could be considered on-the-job-training for his current occupation, as he tries to nab actual thieves in the Big Apple.
"I'm really just a normal guy, I've always considered myself a blue collar worker," he said. "I'm just like the rest of the guys. I'm just a guy with a talent, that's all."