MLB: Ozzie Guillen Apology, Boycott; Detroit Tigers Pound Red Sox; Mets Amazing Start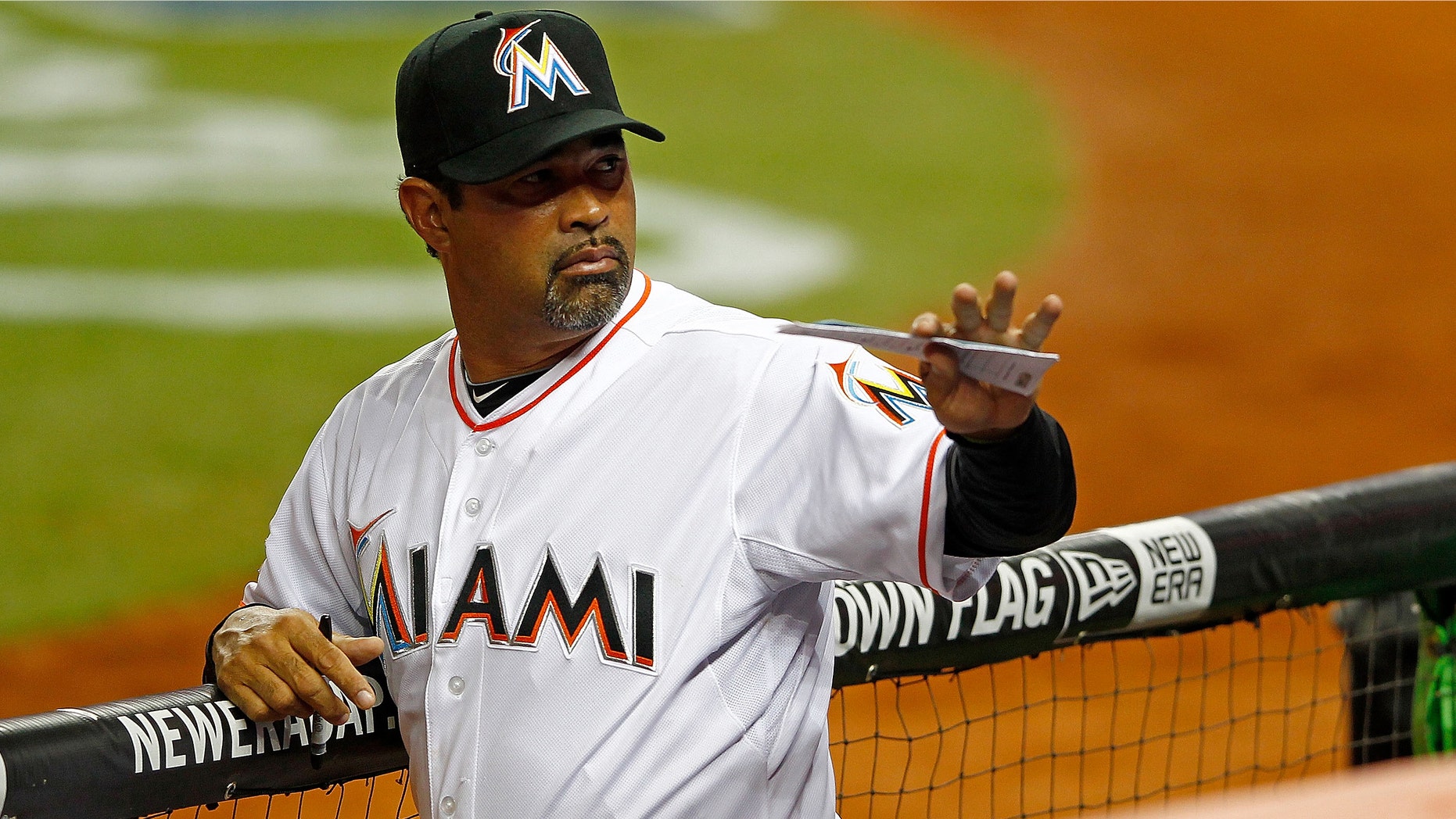 Ozzie Apologizes For Fidel Castro Comments; Group Boycott

Ozzie Guillen ruffled some feathers with comments said at in the beginning of spring training that have just now been released. Guillen told Time magazine that he loved Fidel Castro and respected him for ruling for many years.
However over the weekend, Guillen was quick to retract what he said.

Vigilia Mambisa, a Cuban-American group, is boycotting the Miami Marlins until Guillen resigns, according to a report on nbcmiami.com.

In the magazine, the first-year Marlins manager from Venezuela is quoted as saying, "I love Fidel Castro. ... I respect Fidel Castro. You know why? A lot of people have wanted to kill Fidel Castro for the last 60 years, but that (expletive) is still there."

According to the Associated Press, Guillen had a closed-door meeting with beat writers Saturday night to apologize for his comments.

"I will apologize if I hurt somebody's feelings, or I hurt somebody's thought. I want them to know I'm against everything 100 percent - I repeat it again - the way this man (been) treating people for the last 60 years," said Guillen who became a U.S. citizen in 2006 and has even criticized Venezuela's president, and Castro ally, Hugo Chávez.

In a statement issue by the organization, the Marlins denounced Castro and the Cuban regime.
"There is nothing to respect about Fidel Castro. He is a brutal dictator who has caused unthinkable pain for more than 50 years. We live in a community filled with victims of this dictatorship, and the people in Cuba continue to suffer today."

The Marlins new ballpark, Marlins Park, is located in an area of Miami known as "Little Havana."
UPDATE:  According to the Sun Sentinal...
"Miami Marlins manager Ozzie Guillen will return to Miami after the team's game on Monday -- the team's off day -- to again apologize for his comments about Fidel Castro.
Guillen said he will fly to Miami after Monday's game and explain his comments about Castro on Tuesday at Marlins Park. He invited anyone to attend who wants to ask a question or hear what he has to say. The time has not been determined."
An Amazing Start

Make that 7,191 games in franchise history that the New York Mets have gone without a no-hitter.
In the team's latest bid by Jon Niese, the Met's no-hitter hopes were crushed by Atlanta's Freddie Freeman in the seventh inning with no outs.

Good news is the Mets will swap losing the no-hitter for another victory in a season even though they have already been pegged to finish at the bottom of the National League East.

Their 3-0 start is the team's best since they won four straight to start the 2007 season.

The pitching has been solid through the first three games as the staff have posted a 1.67 ERA.  New closer Frank Francisco has been perfect in save situations, closing out the ninth inning in the three Mets victories.
Coming into Monday night's game against the Washington Nationals, the offense is looking good as well with an overall .320 batting average .

Same Ol' Song For The Braves and Red Sox?

While the Boston Red Sox and Atlanta Braves are already three games into the season, thoughts are still lingering over both teams' historic collapse in September of last season.

The weekend was not too kind in Detroit for Red Sox Nation as new closer Alfredo Aceves blew two saves sandwiched in between a 10-0 loss Saturday to the Tigers.

The Red Sox lost six straight to open up last season and the last time the team lost three straight in back-to-back season was in 1933.

"It's tough. This is one of those things you never wish to happen," Adrian González told reporters.

Braves players I spoke to this weekend told me the 10 1/2 game lead they blew to St. Louis in the wild card race is behind them but they've been sluggish in their three games against the New York Mets.

The Braves hit just .151 and scored only seven runs as they were swept in Citi Field. Atlanta hit 1 for 14 with runners in scoring position.

"We just  can't string anything together it seems like. They'll come. The at-bats are getting good. We had first and second there in the ninth inning against the closer," Braves manager Fredi González said.

It's only three games but both team will have to react soon.

Bronx Bombers Slow Out The Gate
Any three-game Yankees losing streak will be magnified but losing three in a row to start the season is very un-Yankees like in the eyes of its diehard fans.
The Yanks scored six runs in the Friday afternoon and then again Saturday and it was not enough and were their bats were silenced in the 3-0 loss at Tampa Bay yesterday.
Time to panic. Nope.
The Yankees dropped three in a row to start off the 1998 season and wound up going 114-45 to win it all. In 2009 they started off 0-2 and won the World Series too.
Too early to go nuts about this one yet.
Céspedes Won't Look Again
He stood there and admired it. Some have a problem with it, others don't.

Oakland Athletics Cuban defector Yoenis Céspedes hit a 462-foot home run off the second-deck facade left-center during Friday night's game against the Seattle Mariners, his first in the U.S. after the A's opened up the season in Japan.

He glanced at it and then started to trot.

"I followed the ball but I don't like that to do that again. I come from Cuba where it's a little less quality games, so we do that. But here I don't want to do that," Céspedes told reporters.
Adry Torres, who has covered MLB, NFL, NBA and NCAA basketball games and related events, is a regular contributor to Fox News Latino. He can be reached at elpiloto137@gmail.com or follow him on Twitter: @adrytorresnyc
Follow us on twitter.com/foxnewslatino
Like us at facebook.com/foxnewslatino