MLB: Jose Reyes accepts suspension for domestic violence incident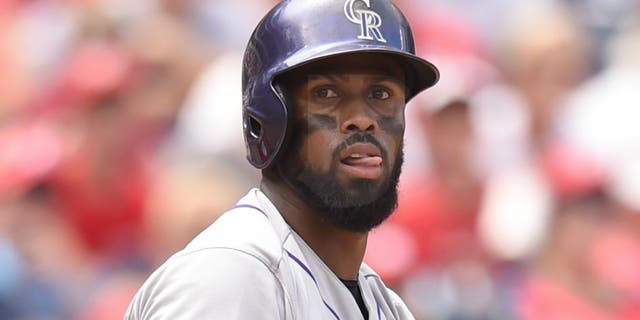 Colorado Rockies shortstop Jose Reyes has been suspended 51 games by Major League Baseball for a domestic violence incident that occurred this past offseason, the league announced on Friday.
"My office has completed its investigation into the allegation that Jose Reyes committed an act of domestic violence on October 31, 2015," Commissioner Rob Manfred said in a statement.
"The investigation was prolonged and complicated initially by the existence of a pending criminal proceeding against Mr. Reyes in Hawaii involving the same allegation, which has since been dismissed. Mr. Reyes cooperated fully with my office's investigation. Having reviewed all of the available evidence, I have concluded that Mr. Reyes violated the Policy and should be subject to discipline in the form of an unpaid suspension that will expire on May 31st. I am encouraged by Mr. Reyes' commitment to the treatment provisions of the Policy in order to ensure that such an incident does not occur in the future. Mr. Reyes also agreed to contribute a total of $100,000 to one or more charitable organizations focused on preventing and treating survivors of domestic violence."
Reyes was placed on paid administrative leave near the start of spring training in February and has missed all 34 of the Rockies' games this season.
On Oct. 31, Reyes was arrested in Maui, Hawaii, after a hotel security guard told a 911 operator that Reyes' wife, Katherine, had injuries to her leg and scratches on her neck. Although the case never made it to trial after Reyes' wife was reluctant to cooperate, MLB Commissioner Rob Manfred still had the authority to discipline him.
With rookie shortstop Trevor Story off to a great start in place of Reyes, it is unclear whether Reyes has a future with the Rockies.
Reyes, who turns 33 in June, becomes the second player to be disciplined under MLB's new domestic violence policy. New York Yankees closer Aroldis Chapman made his 2016 debut earlier this week after serving a 30-game ban.