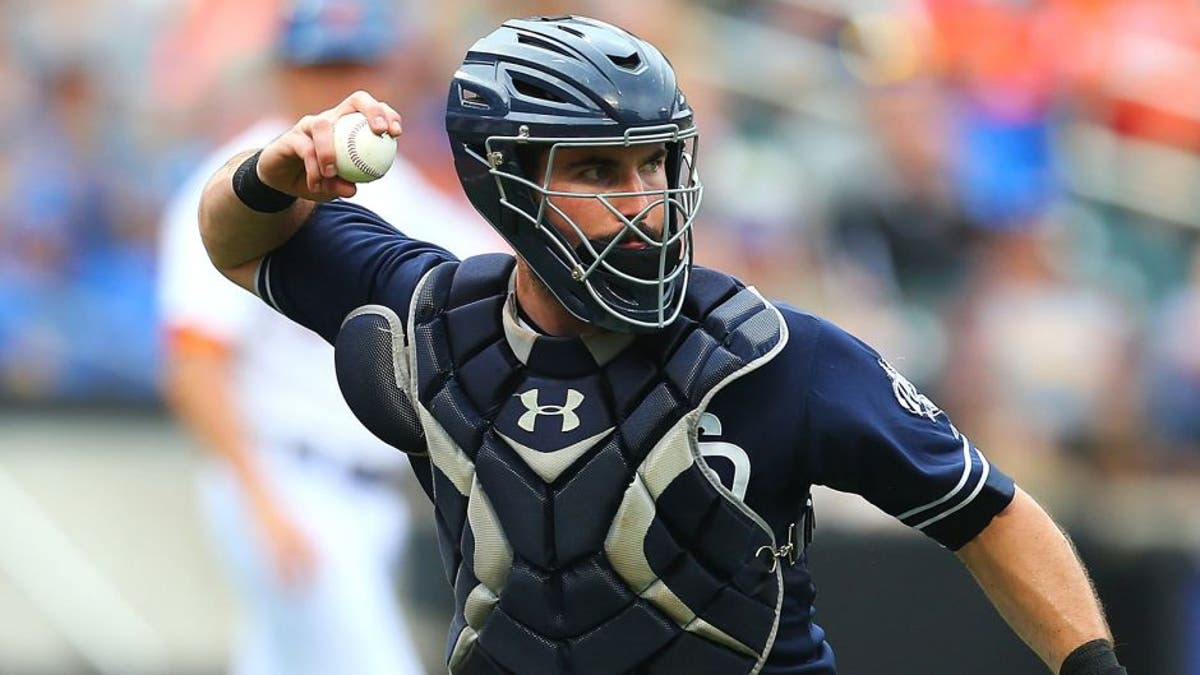 Aspiring to attain a goal is a journey in itself, but now that San Diego Padres rookie catcher Austin Hedges has reached his goal of becoming a major-league player, he's been overwhelmed by how surreal the experience has been so far.
"I think the biggest challenge has been looking a twhat's always been a dream and now treating it as reality," Hedges said. "In the minor leagues, any time you talk about the big leagues, you're talking about it as if it's a dream. Once you get there, it still [is] for a little bit.
"You're going to these big ballparks, these new cities -- the way we get treated -- and it seems too good to be true. So for me, the biggest adjustment has been to treat all of that the way I've treated baseball every day. I'm trying to show up getting better every day."
While Hedges has finally achieved his life-long goal, he has struggled upon his arrival.
In 85 at-bats over 35 games, 26 of which have been starts in relief of starting catcher Derek Norris, Hedges has hit .188/.228/.282 with two home runs and nine RBI.
However, the 23-year-old from Gardena, Calif., has shown improvement in his last 15 games, hitting .275/.333/.375 with a home run and five RBI.
"I feel like I'm sticking with the approach I've been working on," Hedges said. "It's sticking with a disciplined approach to my work, and that's allowed me to have success."
Although he's only been with the organization's major-league squad since May, the Padres are allured by Hedges' potential.
"I think this kid is ready to play," interim manager Pat Murphy said. "I don't want to jump the guy, our starting catcher is Derek Norris, but I really think this kid has come on a lot. He's coming into his own. This is a guy who is very bright and very open. I'm very excited about his future."
(h/t MLB.com)