MLB drops Chase Utley's two-game suspension for NLDS takeout slide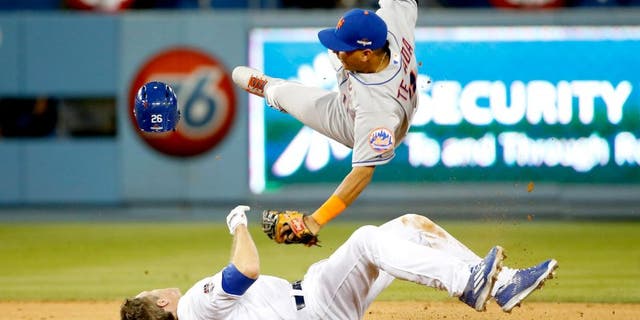 NEW YORK -- A person briefed on the decision tells The Associated Press that the two-game suspension imposed on Los Angeles Dodgers infielder Chase Utley during last year's playoffs has been dropped.
Major League Baseball and the players' union reached an agreement that rescinded the ban.
The person spoke to the AP on Sunday on condition of anonymity because there was no official announcement.
MLB has since reworked the rule on slides to cover the sort of play that resulted in Utley's penalty. His hard, late takeout slide broke the leg of New York Mets shortstop Ruben Tejada in the NL Division Series.
Utley appealed, allowing him to keep playing in the postseason.
The six-time All-Star second baseman is now eligible to play when the Dodgers open the season April 4 at San Diego.