MLB alters rules about Cuban ballplayers; teams line up to sign Yoan Moncada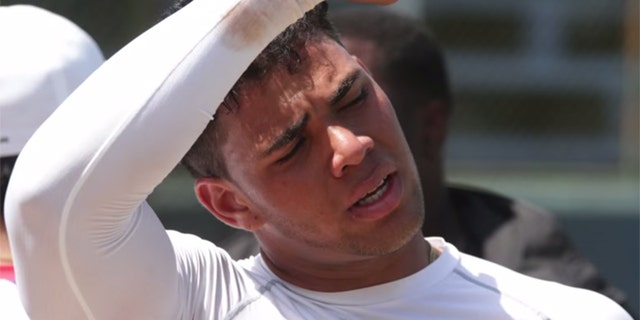 Following the thaw in U.S.-Cuba relations announced by the White House in December, Major League Baseball has revamped its rules regarding the signing of Cuban players. That change has paved the way for 19-year-old infielder, Yoan Moncada, to sign with a big league club before the start of the season.
Yahoo Sports first reported that an MLB memo sent out to teams Tuesday afternoon outlined the changes to league policy. Instead of requiring players from Cuba to receive a license from the U.S. government's Office of Foreign Assets Control, now any non-Cuban government official who has become a resident of a third country and has a sworn affidavit saying they have no intention of moving back to Cuba, can become a free agent immediately.
The league has since confirmed the report.
Those expected to be among the most interested in signing Moncada include the New York Yankees, Boston Red Sox and Los Angeles Dodgers.
"My agent has done a great job, and if it wasn't for him, I would still be blocked and not able to sign," Moncada told MLB.com. "I really appreciate what he and his wife have done for me. They've helped me a lot through this process, made it happen really fast. Now, we are on to the next step and closer to playing."
Moncada plays three positions—second base, shortstops, third base—and he first came to the attention of international scouts at the while playing for Cuba's youth team. He made his debut in the Cuban National Series at age 17 and played parts of two seasons for his native Cienfuegos, batting .277.
Moncada's has been a trial case from the beginning. Last year, the Cuban government allowed the switch-hitting, five-tool prospect to leave the island for the express purpose of pursuing a baseball career in the United States.
He established residency in Guatemala in October, and in December he held a workout there that was attended by 30 major league scouts.
"This game is about talent, and Moncada is the kind of talent worth the investment," one scouting director told MLB.com after the exhibition.
Since then various MLB teams have held private tryouts with Moncada in the U.S., including the Yankees and Red Sox.
Like us on Facebook