MLB All-Star Week programming on FOX Sports West; Angels marathon on July 13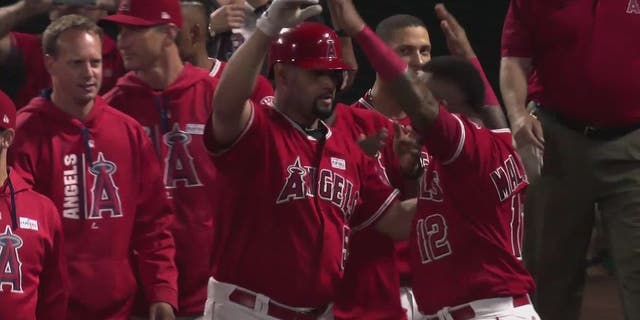 While baseball is away (at the MLB All-Star Game), FOX Sports West will still be in play.
The following will air across FOX Sports West during the upcoming MLB All-Star Week:
Sunday, July 9 (3:30p): 'MLB All-Star at the Break'
Live from Morogno Casino, Jeanne Zelasko and Tim Salmon break down the first half of the season across Major League Baseball and look ahead to the second half in the special half-hour show.
Wednesday, July 12 (7p):California Collegiate League (CCL) All-Star Game
Airing live from the Youth Academy in Compton, California, the annual all-star baseball showcase event will feature play-by-play Announcer, Sam Farber and Analyst, John Jackson.
Thursday, July 13: 2017 Angels Marathon: Best of first half
11a:April 9 vs. SEA (7 runs in bottom of 9th for walk-off win)
1p: April 11 vs. TEX (3 runs in bottom of 9th to tie game; walk-off in 10th)
3p: April 25 vs. OAK (Angels tie game in 10th; walk-off in 11th)
5p: June 3 vs. MIN (Pujols 600th HR)
7p: June 9 @ HOU (Maybin 4 SB)
9P June 13 vs. NYY (Eric Young Jr. ties game in 8th & walk-off hit in 11th)