MLB All-Star Game voting update: Trout second among AL outfielders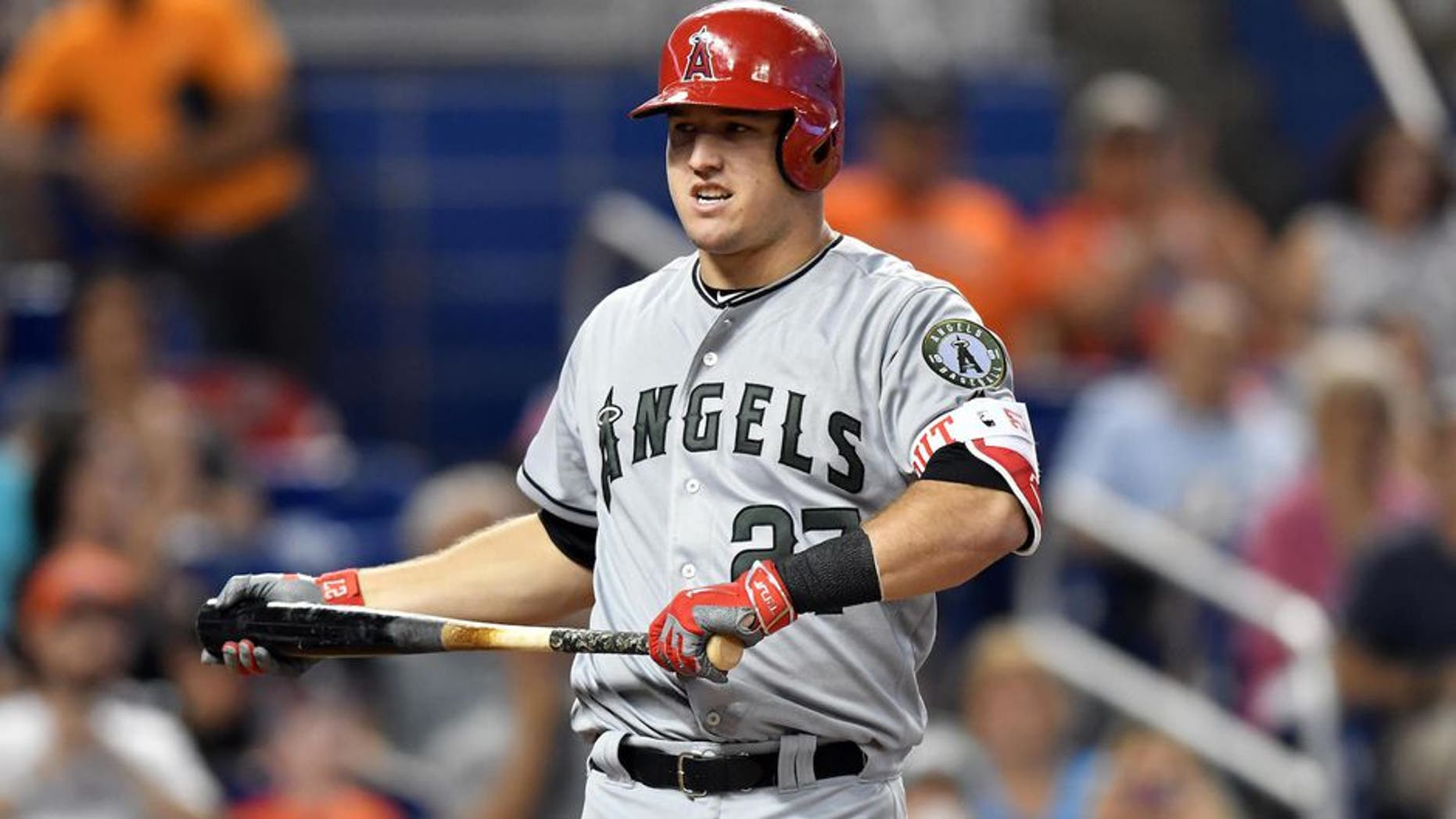 Even when he's hurt, Mike Trout still draws a crowd.
In the latest MLB All-Star Game voting update before Thursday's cut off, the Angels star trails only Yankees phenom Aaron Judge among American League outfielders.
Trouthas a total of 2,559,173votes while Judge leads the way with 3,442,597. The Selection Show is set for July 2.
No other Angels player is among the Top 5 in their category.
Trout injured his left thumb while sliding into second base in late May. After successful surgery on torn ulnar collateral ligament, Trout's return was slated for 6-8 weeks, though he's already reportedly hitting off a tee.
The All-Star game will be played July 11 in Miami on FOX.