Mizzou DE Brady has 'very natural talent' according to Pinkel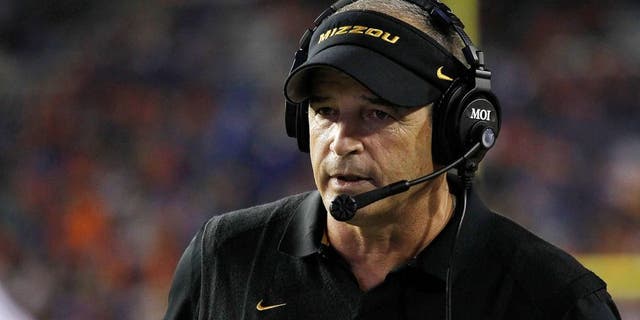 The Alabama native leads the team with 6.0 sacks on the season thus far Kim Klement USA TODAY Sports
Very few people outside of SEC country can identify Missouri starting defensive end Walter Brady. In fact, the Alabama native might be a bit of mystery to all not situated in the greater Columbia area.
The redshirt freshman out of Alabama has been a massive surprise for the Tigers this year. A former Rivals.com 2-star recruit, Brady currently leads Missouri in sacks with 6.0. He's also accrued 9.5 tackles for loss, which is second on the squad to fellow end Charles Harris.
Head coach Gary Pinkel was particularly effusive in his praise of the defensive end during Wednesday's afternoon teleconference.
"To think that he could be playing at a level like this so quick. He went through spring football and you're looking at him in spring football going, 'Gosh, this guy looks pretty good,'" said Pinkel.
While Brady has obvious physical gifts, Pinkel also praised his trusty defensive line coach for the impressive tutelage.
"Obviously, he's got a very natural talent, and he's also a very mature competitor," said Pinkel. "[Brady is] able to compete, focus, play at a hard, fast pace, which Coach Craig Kuligowski teaches."
With Harris and Brady both being underclassmen, Missouri's defensive line appears to be in great shape heading into the future.