Missouri losses are coinciding with horrendous third-down conversion rate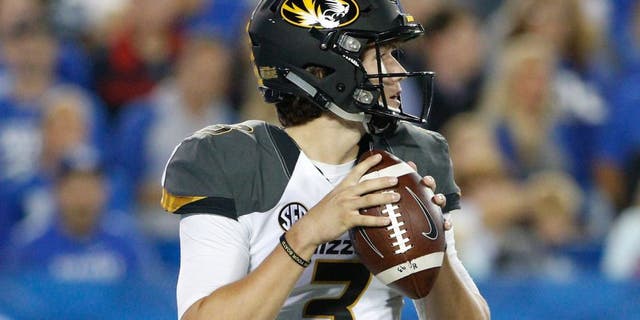 There's a common theme in regards to the losses to both Georgia and Florida... Mark Zerof USA TODAY Sports
Missouri has lost three of its last four games, primarily due to the ineptness of its offense.
In the loss to Georgia last week, the Tigers averaged a shocking 1.2 yards per play. It was an eye-popping development for a team immensely struggling to put points on the board.
One glaring statistic could account for why Missouri is off to a poor start in conference play. In the two losses to Florida and Georgia, Gary Pinkel's team went a combined 3-of-27 on third-down conversion attempts. This equates to an 11.1-percent success rate.
Pinkel addressed this abhorrent percentage during Wednesday afternoon's teleconference, and how Missouri will try and fix the issue.
"You gameplan, you work on it, you try to anticipate what you're going to see," said Pinkel. "It's a combination of a lot of different things. That's our challenge. It's going to be important."
This week's opponent Vanderbilt is proficient in defending on third-down situations, ranking in the top half of the conference in the category.
As offensive coordinator Josh Henson told The Kansas City Star, "We've been horrible. Again, it's execution. I go through every one of those, and I grade them."
If Missouri can improve on its third-down execution, it has a great shot at coming away with a victory on Saturday. Should this not occur, Vanderbilt is more than capable of winning the game.
(h/t Columbia Daily Tribune)