Mississippi guard Marshall Henderson is imperfect poster boy for upstart No. 16 Rebels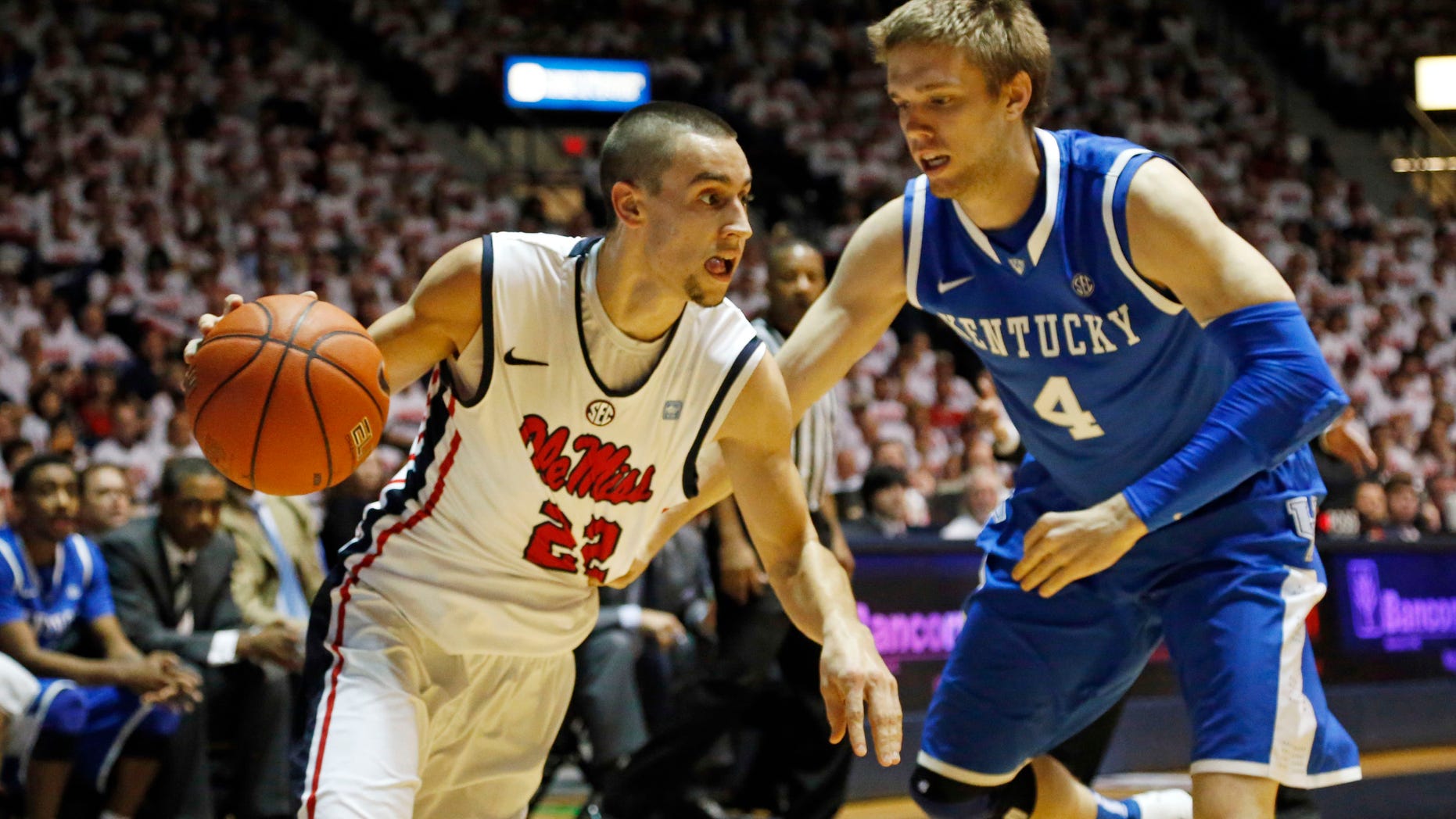 OXFORD, Miss. – The talkative and brash Marshall Henderson is the face of Mississippi's basketball program.
Sometimes that's good, sometimes it's not so good.
His play and antics have led to plenty of attention for the No. 16 Rebels (17-3, 6-1 Southeastern Conference), who face No. 8 Florida (17-2, 7-0) in Gainesville on Saturday in a matchup of the SEC's two top-ranked teams.
Henderson has been so good during his first two months in the SEC that the 6-foot-2 junior has brought a rare spotlight to a program that hasn't been to the NCAA tournament since 2002. He leads the conference in scoring at 19.3 points per game; he's averaging more than 21 in SEC contests.
The attention has also brought scrutiny into Henderson's checkered past, which includes some jail time last year.