Missed late foul shot dooms Wisconsin in 74-73 loss to board-crashing Kentucky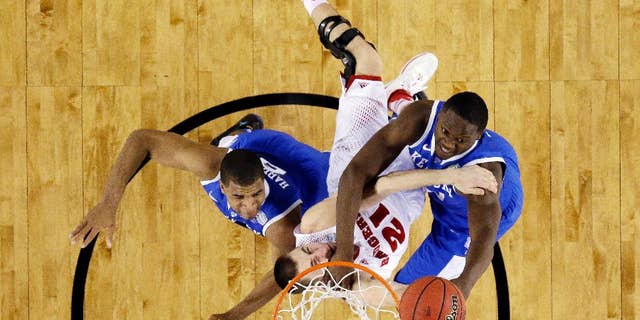 ARLINGTON, Texas – Wisconsin did almost everything it needed to do Saturday night to beat Kentucky except for hitting one crucial free throw.
Ben Brust and Sam Dekker each scored 15 points, but Traevon Jackson missed a foul shot with 16 seconds left and the Badgers were left stunned after Aaron Harrison's 3 from the wing with 5.7 seconds to play gave the Wildcats a 74-73.
Jackson missed a jumper at the buzzer and the Badgers fell short in their quest for the school's first national title since 1941.
Wisconsin lost out in another test of basketball tempos. Board-crashing Kentucky dominated the paint and overcame the patient Badgers' eight 3s.
It was one of the most successful seasons in Wisconsin history, starting with a 16-game winning streak and ending at the Final Four.