Minor-league team to hold 'Might Be the Fathers Day' promotion with free pregnancy tests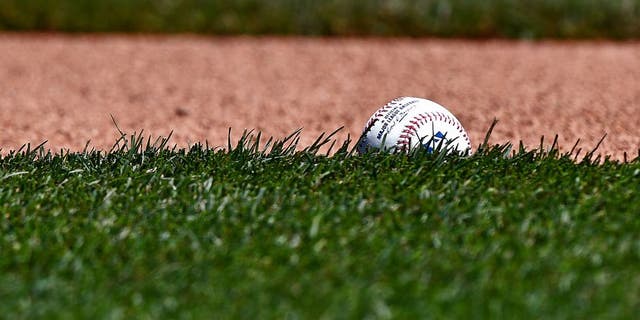 NEWYou can now listen to Fox News articles!
Strange minorleague baseball promotions are nothing new, but we may have a new leader in the clubhouse for weirdest of the year.
Fans of theJacksonville Jumbo Shrimp (double-A affiliate of the Miami Marlins) will not only get to enjoy $1 beer for the team's "Thirsty Thursday" specialthis week, but they can also get a free pregnancy test along with their suds.
Yes, a free pregnancy test.
It's part of the team's "You Might Be The Father's Day" promotion. I'll just let the team website go ahead and explain more.
Find out youor your significant other is pregnant at a minor league baseball stadium on Thursday, return to the minor league baseball stadium to celebrate the pregnancy on Father's Day that weekend. Genius!
Jumbo Shrimp general manager Harold Craw said that there would be several hundred pregnancy testsready to be given away on Thursday, though fans can decline.
You know what they say, beingtold "you're on your own" is always a dream quote when there's a potential pregnancy on the line.
But, in all seriousness, a free (optional) pregnancy test doesn't really hurt anyone. It's a weird promotion designed mainly to get a few chuckles, but it could actually be somewhat of a public service. Maybe the Jumbo Shrimp end up providing good news to some luckyfans.
If not, at least the beer is cheap?