Minnesota Vikings close to deal with linebacker Chad Greenway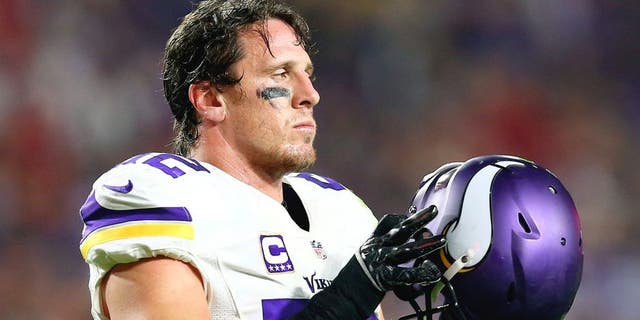 After 10 years with the Minnesota Vikings, Chad Greenway is about to re-up for more.
The veteran linebacker's new deal with the team is "imminent," sources tell FOX Sports NFL Insider Alex Marvez.
Greenway was a first-round draft pick in 2006 out of Iowa for the Vikings. After not playing in his rookie year, he has started nearly every game since. His playing time dipped in 2015, but he still had an impact on the Vikings defense.
We'll add contract details when they become available.