Minnesota Twins infielder Miguel Sano avoids charges after striking officer with vehicle, police say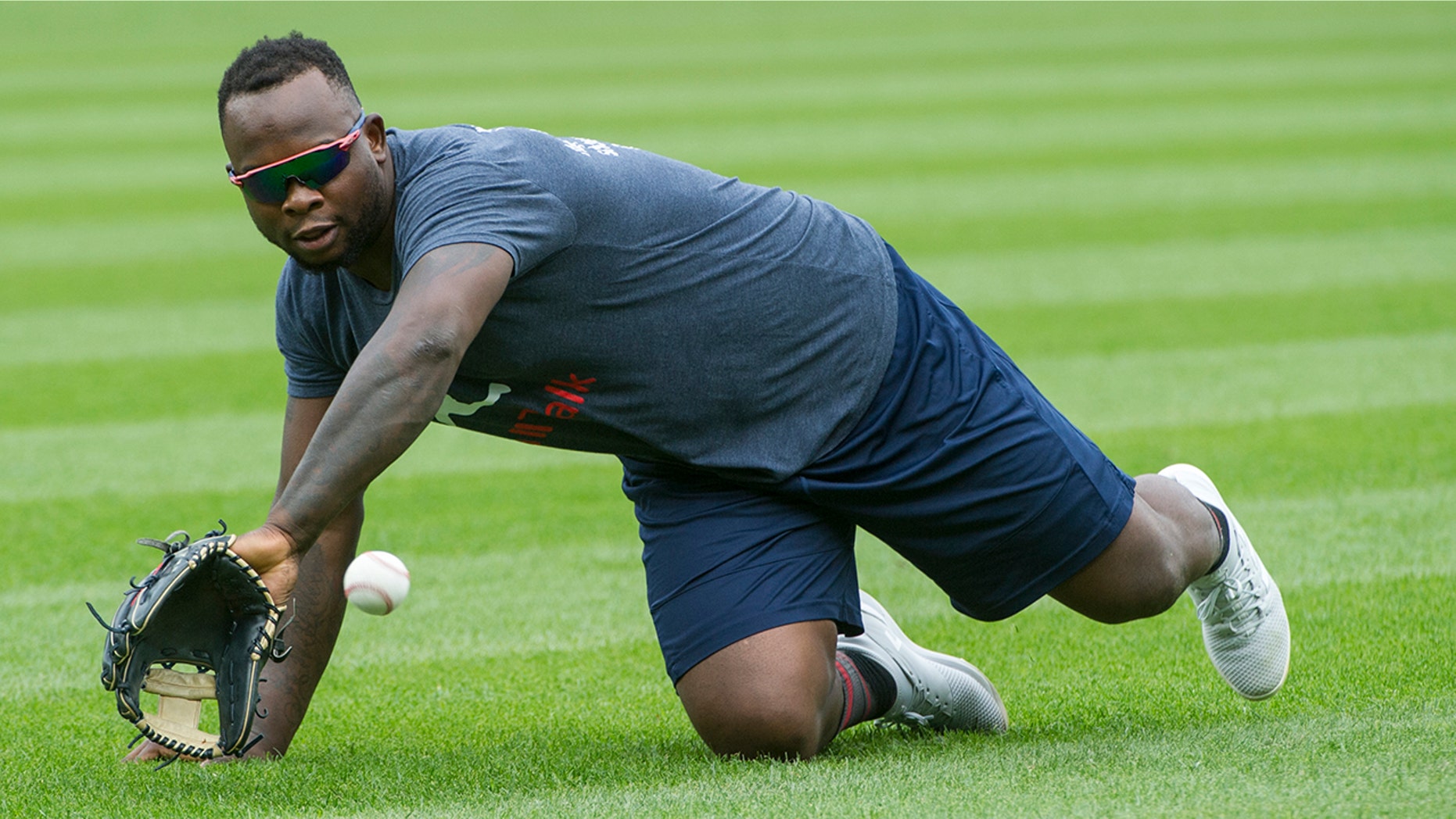 Minnesota Twins slugger Miguel Sano will not face charges after police said he struck an officer outside a nightclub in the Dominican Republic on Sunday.
Sano, 25, was with his wife when he was leaving a nightclub in San Pedro de Macoris. He had finished talking to officer Argenis Emilio Gillandeux in front of the club when he got into his truck and struck Gillandeux without realizing the officer had not moved his motorcycle from behind him, a spokesman for the Dominican national police told ESPN.
Sano was questioned by police because his vehicle didn't have a license plate and he didn't have identification on him. He was released from custody after he agreed to return Monday to be issued a traffic citation.
"The citizen, Miguel Sano, was sent today to the traffic court to comply with the due process in these types of cases," Coronel Frank Duran Mejia, the police spokesman, told ESPN. "It is a formality when someone is injured in a vehicular accident. It is important to clarify that the policeman declared that the accident was not intentional, and that Sano hit his leg when Sano was reversing his vehicle to leave the place and that the baseball player was the first to provide help and never abandoned the scene. Neither the agent nor the national police plan to charge Sano with anything."
Gillandeux suffered a fracture to the tibia and fibula in his left leg and was taken to the hospital by Sano, Duran told ESPN. The Twins infielder wasn't charged with a crime because he didn't leave the scene of the accident, Duran said. The two knew each other beforehand and Sano offered to pay his medical expenses.
The Twins were aware of the situation and still gathering facts, a team spokesman said.
"The Minnesota Twins have been made aware of a situation involving Miguel Sano recently in the Dominican Republic," a team statement said. "The facts of the incident are not completely available right now, but the club is in the process of gathering as much information as possible. We will have no further comment at this time."
Sano is a native of the Dominican Republic, where he lives when's not playing for the Twins.
The infielder was under investigation earlier this year after he was accused of sexual assault in December. He did not face a suspension.
He played in 71 games for the Twins in 2018. He hit .199 with 13 homers and 41 RBI in an injury-shortened season.
The Associated Press contributed to this report.