Minn. football players 'blindsided' by suspensions after sex assault investigation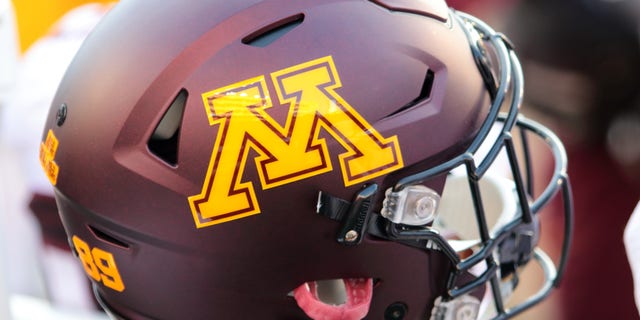 As the University of Minnesota football team gears up for a post-Christmas bowl game in San Diego, they learned Tuesday that 10 players have been suspended indefinitely. Included on that list are key defensive contributors KiAnte Hardin, Antoine Winfield Jr. and Ray Buford.
EX-ASSISTANT COACH SEEKS $1.7M IN LEGAL FEES FROM PENN STATE
When reached by phone in Detroit, Buford's father was furious.
"We were totally blindsided," Buford said. "He was exonerated 3 times over, so how? How? What was different?"
HUNDREDS OF GYMNASTS ACROSS US ALLEGE SEXUAL ABUSE, INVESTIGATION REVEALS
Buford, Hardin, Dior Johnson and Tamarion Johnson were suspended earlier this season for violating team rules after a woman accused them of sexual assault. No criminal charges were ever filed and the players were then reinstated. But the woman went to court and took out restraining orders barring the athletes from TCF Bank Stadium. Both sides eventually reached an agreement after the woman testified, detailing a graphic encounter with multiple players.
These latest indefinite suspensions are a result of an internal University of Minnesota investigation into the allegations, conducted by the Office of Equal Opportunity and Affirmative Action. Some of the 10 Gophers players are facing not just team suspensions but expulsion from the university.
Buford's father said his understanding is that the number of players grew to double digits because of their proximity to what allegedly happened during the alleged sexual assault. He insists his son will continue to fight.
"If you can be tried for the same thing -- this is like the 4th different entity -- the more you go at something, the better the success rate is," Buford said.
Lee Hutton, the attorney representing the players, told Fox 9 the suspensions are the result of a decision made by a single university investigator as part of a Title IX investigation. He said he believes the accuser was shown to be unreliable, noting the accuser pleaded the fifth in a related restraining order hearing.