Mike Zimmer still can't see out of his right eye, will have fourth surgery in April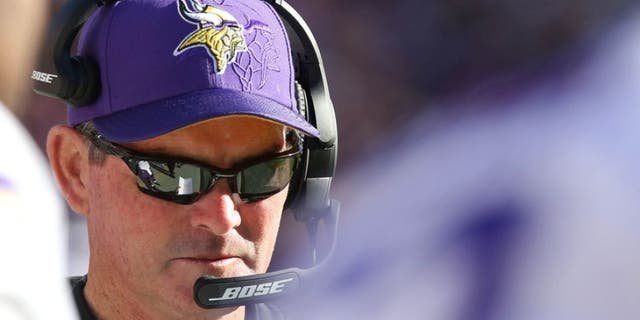 In early December, Minnesota Vikings coach Mike Zimmer was forced to undergo emergency eye surgery for a detached retina in his right eye. He was unable to coach during the Vikings' loss to the Cowboys that Thursday, but was back at work nine days after the procedure.
Unfortunately, surgery didn't correct the problem of him not being able to see out of his right eye. He'll undergo a fourth surgery in late-April to hopefully fix this issue.
Zimmer showed a great deal of perseverance for the Vikings this season, essentially coaching the final month of the season with one eye. Despite his toughness, Zimmer somehow still didn't believe he was doing enough.
"I feel like I've let a lot of people down -- players, fans, coaches -- because there's a lot of people counting on me," Zimmer said in December. "That makes it a little bit more difficult."
The Vikings went 8-8 after starting 5-0, a difficult season for the team, but particularly for Zimmer.