Mike Zimmer: Rookie CB Waynes has 'some things to work on'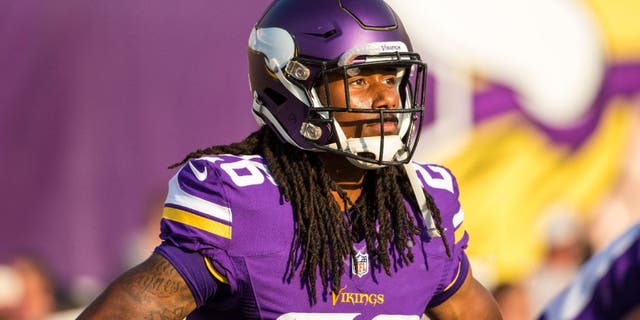 Minnesota Vikings cornerback Trae Waynes hasn't made the best first impression. The first-round rookie has been picked on through two preseason games, exposing him for his lack of experience and preparedness for the NFL game.
During Saturday's win over the Tampa Bay Buccaneers, rookie quarterback Jameis Winston targeted the receivers Waynes was covering often.
"He's got some things to work on," Vikings head coach Mike Zimmer said, per ESPN's Ben Goessling. "He's going to have to continue to get better, keep fighting and getting practice. This is the best deal for young guys -- to get a chance to go up against receivers like they've got [in Vincent Jackson and Mike Evans]. Those are two pretty good receivers. Those are the kinds of guys you need to go up against, to find out what you need to do to get better."
It's not as if there's one aspect of Waynes' game that needs improvement. In fact, Zimmer hasn't narrowed down the young cornerback's list of things to work on at all.
"Everything's an emphasis -- body positioning, footwork, getting out of the breaks," Zimmer said, via ESPN. "It's not one thing, it's everything, but it's like that for everybody. That's what they have to do."
Waynes has been playing left cornerback when the Vikings are in their nickel defense. He still has a long way to go before taking over for soon-to-be 37-year-old veteran Terence Newman as one of the team's two full-time starters.
(h/t ESPN)