Mike Zimmer not ready to name Trae Waynes a starting cornerback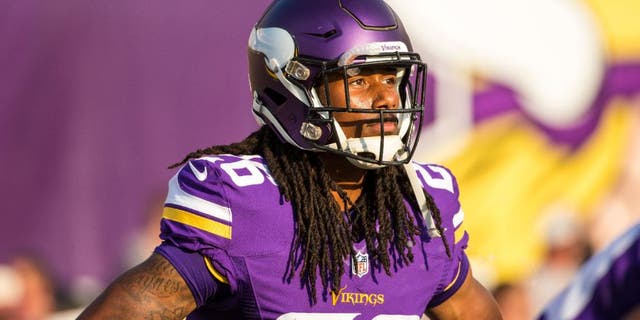 A quote from Minnesota Vikings defensive coordinator George Edwards last week led some to believe that the team was "aiming for" rookie cornerback Trae Waynes to start against the San Francisco 49ers in Week 1 of the regular season, according to Chris Tomasson of the Pioneer Press.
Vikings head coach Mike Zimmer has since clarified Edwards' comments and, subsequently, stifled Waynes' hype.
"I read that and I didn't agree with what George said, to be honest with you," Zimmer said, per the Pioneer Press. "I think it was interpreted incorrectly. I think when he said, 'That's what we're all wanting him to do, is we all wanted them to start,' I don't think he specifically meant Trae. So we'll see where that goes."
Waynes, a Michigan State product, was the 11th-overall pick in this year's draft. The rookie's adjustment to the NFL has not been immediate, but Edwards sure made it sound like the team was counting on him when asked if Waynes would be ready to start the season opener.
"Well, that's what we're aiming for, that's what we're all working for, but we're just going to take it from week to week," Edwards said last week, according to the Pioneer Press.
The Vikings will keep 36-year-old veteran Terence Newman in the starting lineup opposite Xavier Rhodes, while Waynes takes some more time to develop.
(h/t Pioneer Press)