Mike Zimmer missed Greenway's touchdown after sideline collision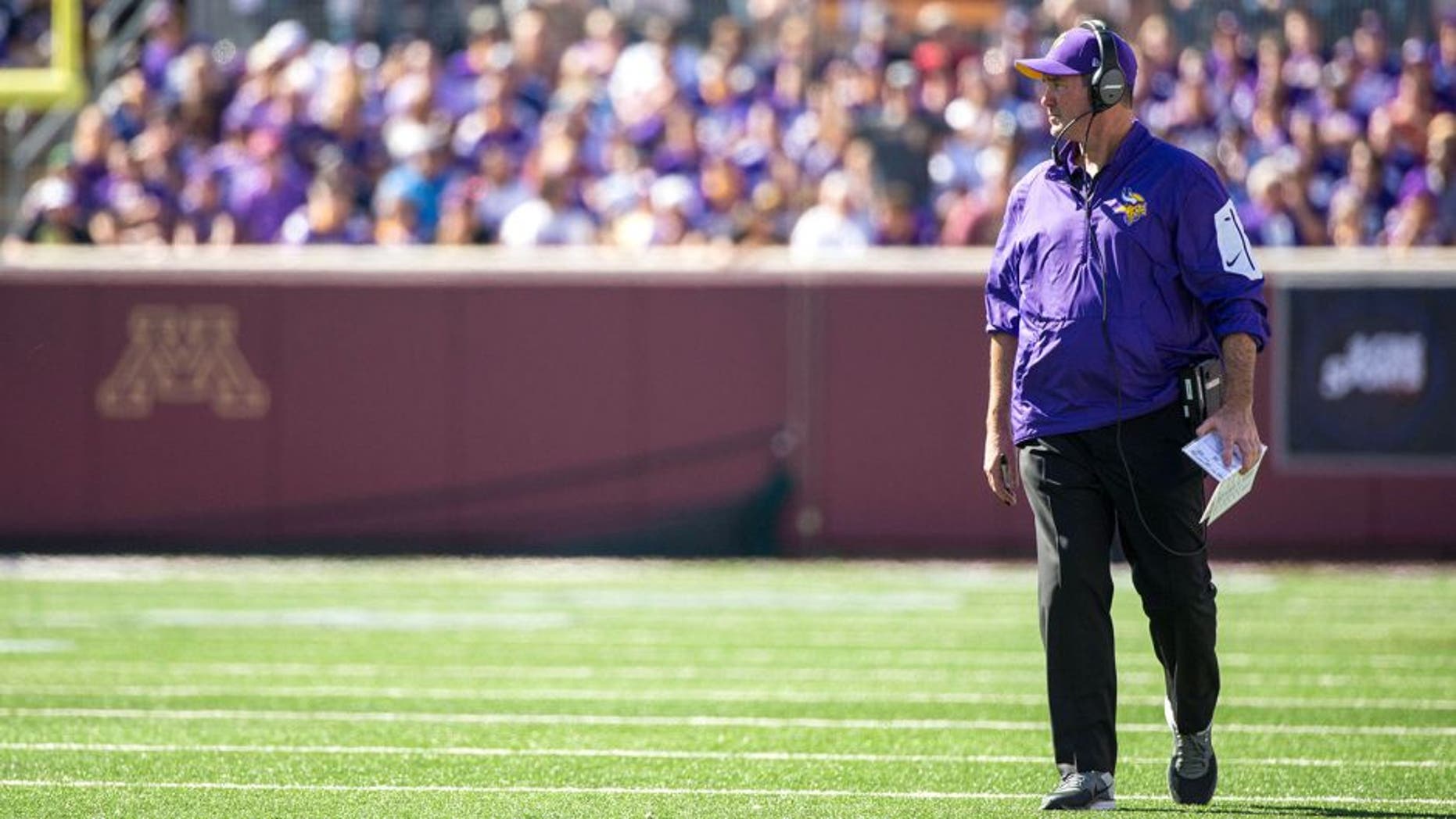 The most exciting play from the Minnesota Vikings' 31-14 romp over the San Diego Chargers on Sunday was a 91-yard interception return touchdown by linebacker Chad Greenway.
The mayhem on Minnesota's sideline during the play resulted in a collision, which took out Vikings head coach Mike Zimmer and kept him from seeing Greenway's score. Zimmer described the chaotic situation, via ESPN's Ben Goessling:
As far as we know, Zimmer had a fine view of the Vikings' four other scores against the Chargers on Sunday, including a vintage, 43-yard scamper from running back Adrian Peterson.