Mike Zimmer compares Russell Wilson to Houdini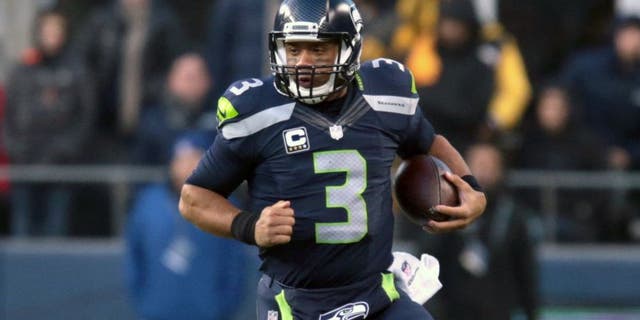 Seattle Seahawks quarterback Russell Wilson amazes Minnesota Vikings head coach Mike Zimmer and pretty much anyone else who has ever watched him play. He's a master scrambler with a knack for slipping out of seemingly inescapable pressure, making him one of the toughest passers to sack.
Zimmer likened him to the most famous illusionist and stunt performer of all time, Harry Houdini, who is still known for his mind-boggling escape acts.
Wilson has a unique ability to extend plays with his legs. He can retreat further into the backfield to afford his receivers more time to get open, or he can release from the pocket and take what's in front of him (2,430 rushing yards since 2012).
Because of his athleticism, Wilson rarely needs to try a risky play. He has completed at least 63 percent of his pass attempts and thrown no more than 10 interceptions in each of his four NFL seasons. This style of play has led the Seahawks to each of the past two Super Bowls.
Although Wilson is tough to sack, he's far from impossible to bring down. The fourth-year quarterback weathered 45 sacks in 2015 (behind only Aaron Rodgers and Blake Bortles).
Vikings defensive end Everson Griffen, who led the team with 10.5 sacks, and the rest of Minnesota's pass-rush must be tireless in their pursuit of Wilson on Sunday.