Mike Wallace still stewing in wake of latest flop by Miami Dolphins' inconsistent offense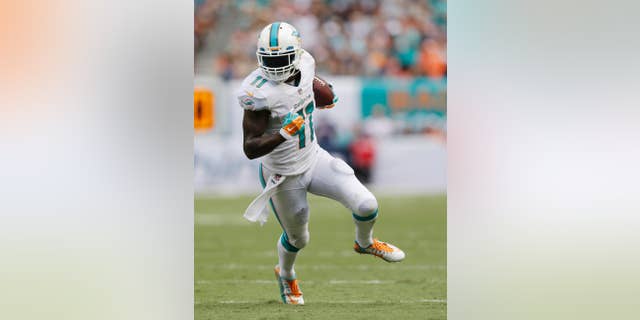 DAVIE, Fla. – Mike Wallace is still stewing about the Miami Dolphins' latest sputtering offensive performance.
Miami won 27-13 Sunday at woeful Jacksonville thanks to two interception returns for touchdowns. But Wallace left the stadium after the game without talking to the media, and he remained miffed 48 hours later, saying the Dolphins must do better.
Wallace said Tuesday he can't identify the problem, but added progress needs to come quickly because the Dolphins face several high-scoring teams in the next month, starting with San Diego on Sunday.
As he fielded questions about Miami's offensive malaise, the normally loquacious Wallace kept his answers short, perhaps reluctant to say too much. But his expression and body language made his sour mood clear.
___
AP NFL website: www.pro32.ap.org and http://twitter.com/AP_NFL
___
Follow Steven Wine on Twitter: http://twitter.com/Steve_Wine