Mike Trout to have surgery on injured thumb, likely out six to eight weeks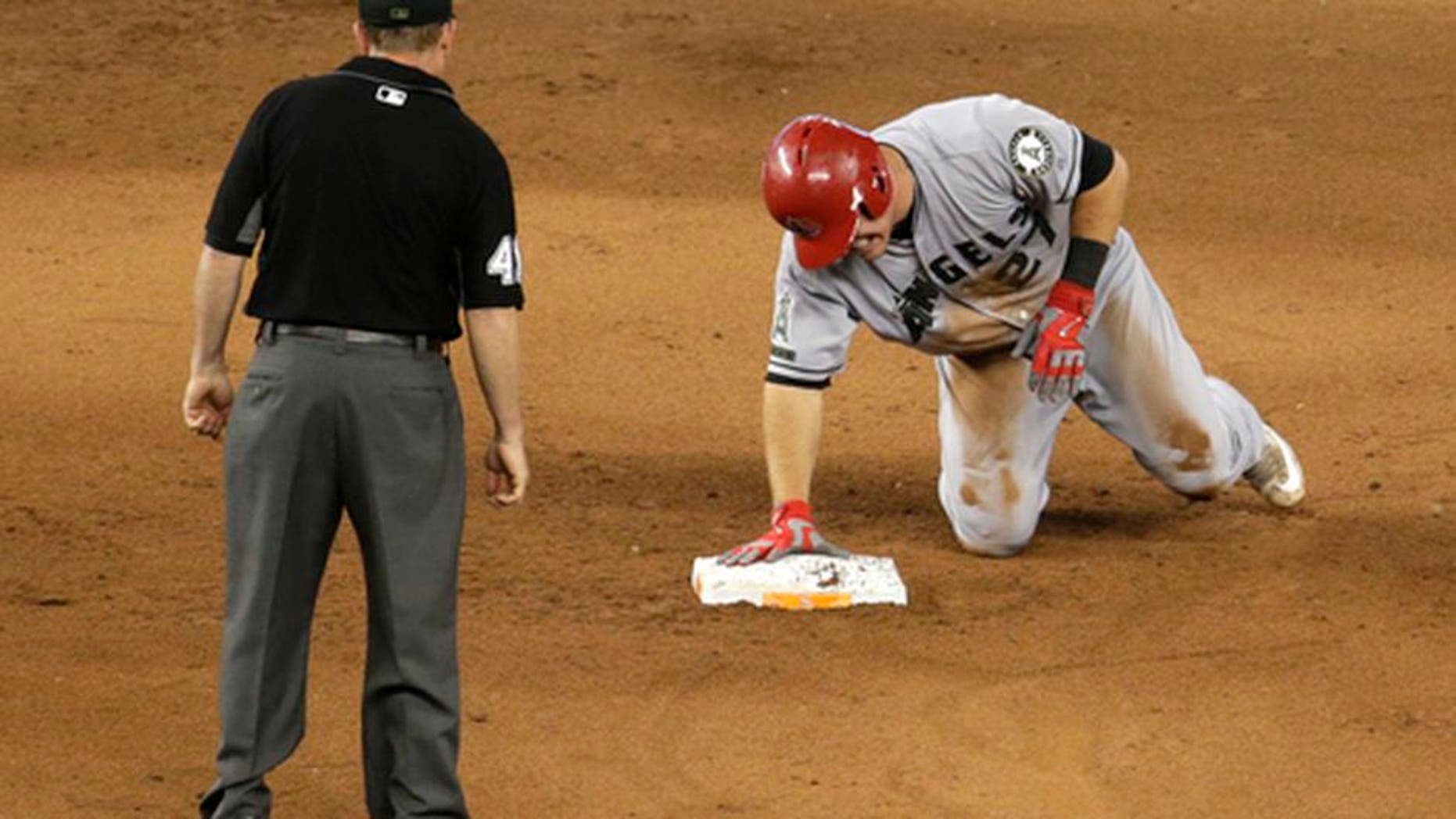 If you were already in a bad mood when you heard the news Mike Trout would headed to the disabled list for the first time in his career Monday, you might want to look away.
As Trout sat and watched his teammates take on the Braves during a Memorial Day matchup, the team announced Trout will miss significant time after opting to have surgery on his injured left thumb. The soonest the Angels expect to see Trout back in the line-up is six weeks to eight weeks.
Trout injured his thumb stealing second base against the Marlins on Sunday, and despite staying in the game to finish the half inning, he did not return to the field with his teammates in the bottom half of the inning. Before the game Monday, it was confirmed Trout had a sprained ligament and surgery was a possibility.
The two-time MVP now faces the longest injury layoff of his seven-year career. And while most wouldn't doubt Trout's ability to return stronger than ever, the Angels' ability to stay within striking distance of a playoff spot without him is up for debate.