Mike Trout (thumb) will not play in MLB All-Star Game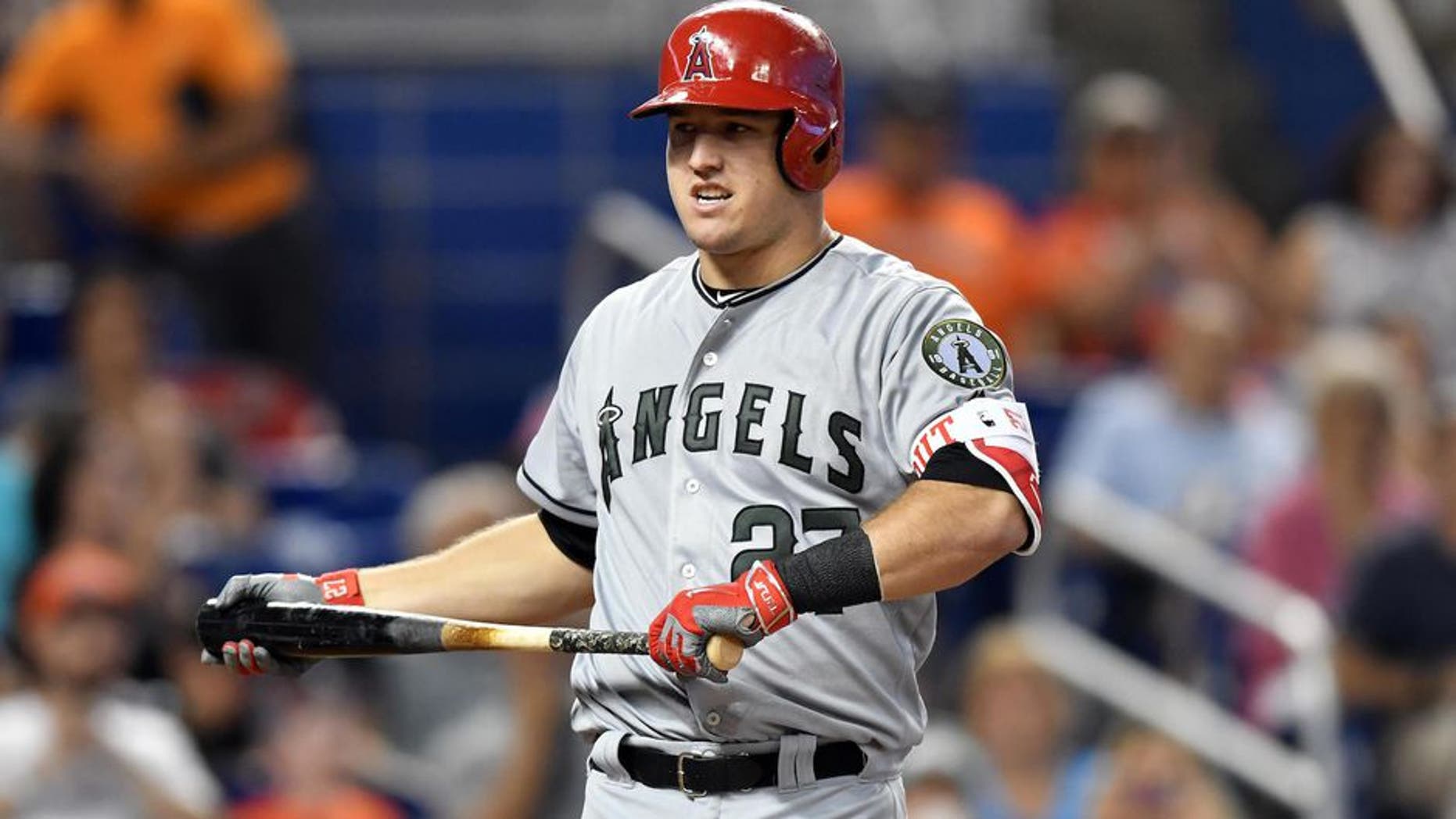 The good news: Mike Trout is on the road to recovery from thumb surgery.
The bad news: The Angels' star outfielder will be unable to play in the MLB All-Star Game in Miami.
The team confirmed that Trout, who was voted a starter for the fifth straight season on Sunday, is 'rehabilitating' and that they share in everyone's disappointment.
"I couldn't be more honored to be voted to play in the All-Star Game this season. There are so many players in our game that deserve to be on the All-Star team so to be elected again is truly humbling," said Trout in a statement on Monday. "We play this game day in and day out for the fans so I am incredibly grateful that they see me as deserving of such an honor."
Trout is scheduled to play for the Inland Empire 66ers on Tuesday.