Mike Trout makes HR-robbing figurine come to life on giveaway night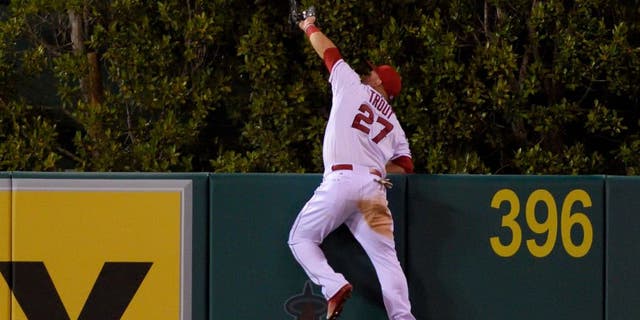 Life imitated art Friday night for Mike Trout and the Los Angeles Angels.
The team gave fans a figurine of the center fielder robbing a home run --€" and then Trout went and took away another potential home run in a 9-4 loss to the Baltimore Orioles.
It's possible that this second-inning drive off the bat of Joey Rickard would have stayed in the yard, but Trout was taking no chances after Rickard had homered in the first inning.
Nice timing by Trout -- and the Angels.