Mike Trout made his buddy wear a full Eagles uniform to the gym after losing bet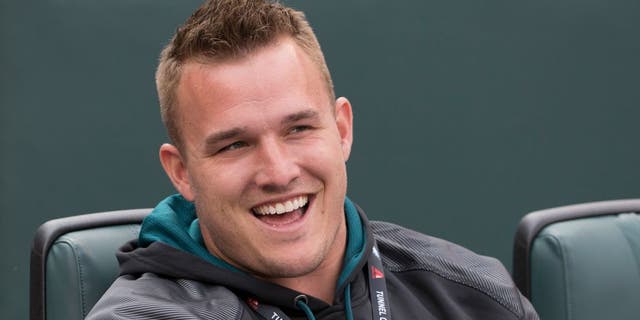 It's no secret that MLB superstar Mike Trout is a diehard Philadelphia Eagles fan. The New Jersey native has gone to great lengths to show off his passion for his favorite NFL team, and now he's bringing his friends along for the ride -- whether they like it or not.
Trout made a friendly wager with one of his hometown buddies on the outcome of Sunday's Cowboys-Packers game. Trout took the Packers, while his friend DJ Cottrell, took the Cowboys.
So naturally, when the Cowboys suffered the devastating loss to the Packers this past Sunday, Cotrell was crushed -- for more reasons than one.
On Monday, Trout's buddy had to pay up -- by sporting a complete Philadelphia Eagles uniform to the gym.
And it doesn't sound like he'll be allowed to take it off anytime soon.