Mike Trout holding a baseball card of Mike Trout is too much awesome (Video)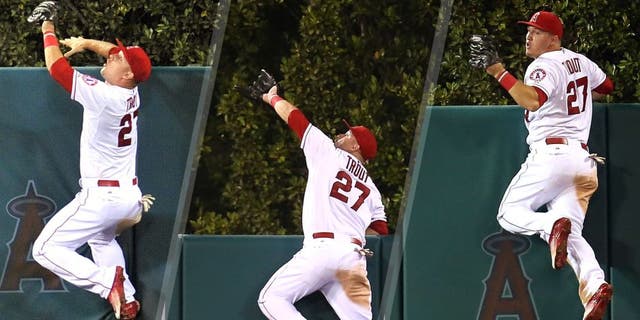 Yes, even Mike Trout gets excited for his baseball card.
When Topps decided to have fans vote for which MLB star would grace their No. 1 card of 2016, Mike Trout won by a landslide. And on Friday at Angels Spring Training, the former MVP got his hands on the latest Mike Trout collector's item.
On the card, Trout is shown robbing Seattle's Jesus Montero of a for sure home run back in September of 2015.
Asked if he remembers the catch, Trout said "oh yeah, definitely."