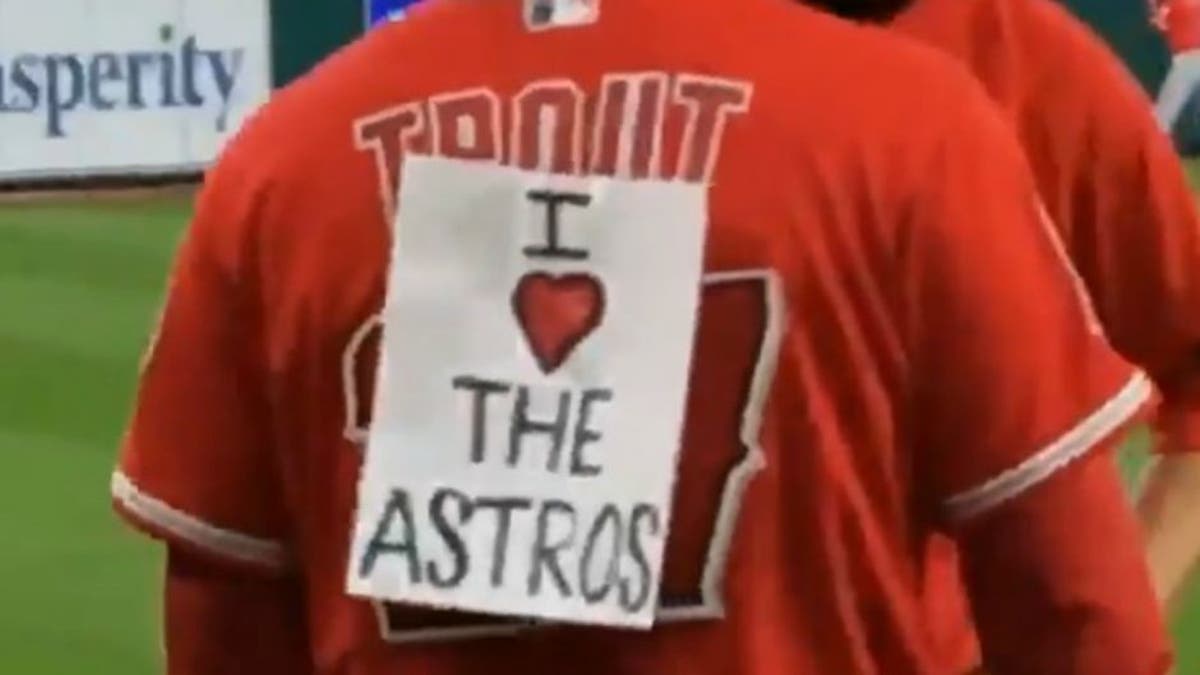 The Houston Astros mascot was able to do something that major-league pitchers have failed miserably to accomplish: fool Mike Trout.
Prior to the Angels' 5-2 win in Houston on Tuesday, Trout was greeted by Orbit in the outfield. But there was a secret agenda to Orbits embrace with the two-time AL MVP.
Its far more creative than a Kick Me sign, right?
Trout seemed genuinely duped and laughed it off afterward. And then he got the last laugh with an RBI double in the win.