Mike Tomlin defends decision to attempt four 2-point conversions despite failures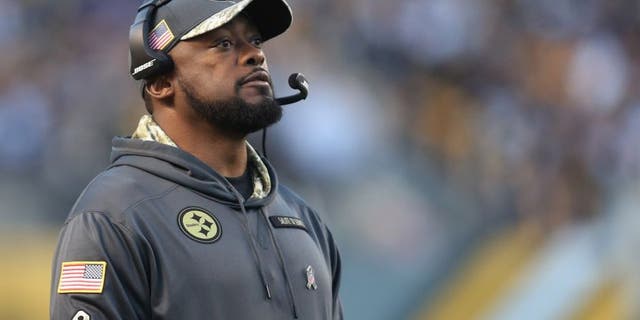 The Pittsburgh Steelers looked like a college football team Sunday against the Dallas Cowboys. Not because they slung the ball around the yard like the Oregon Ducks but because they were more aggressive than any other team following their touchdowns.
Pittsburgh coach Mike Tomlin had his team go for two after every single one of its four touchdowns in a 35-30 loss. And on all four occasions, the Steelers failed to convert.
It essentially cost Pittsburgh four points, because had it made PATs after each touchdown, it would have scored 28 points -- not 24. And if you want to look at it another way, the Steelers left eight points on the field, had they converted all four times.
Regardless of the disappointing outcome, Tomlin defends his decision to be aggressive and go for two on several occasions.
"We want to be aggressive," Tomlin told reporters, via TribLive. "That's not out of line with our personality. Not only recently, but in recent years."
His decision to be aggressive was evident right away. After the Steelers failed their first two-point attempt, they were forced to at least try to make up for the lost points. And after the second one failed, they kept the same mindset.
Tight end Jesse James doesn't disagree with Tomlin's gutsy decisions, and he doesn't think it cost Pittsbugh the game.
"It didn't really cost us," James told reporters. "We had a chance to win. We had our shot, and we didn't follow through.
"Obviously (the lack of conversions) kind of cost us today, but at the same time, the way we look at it is we had our shot to win and we didn't stick it."
Fitzgerald Toussaint, who dropped a likely conversion, echoed the same sentiment.
"Just because we failed today, that means nothing," Toussaint said. "We work hard at those, and we know we can execute them. We just know we've got to do it a little bit better."
It's rare for a team to not only attempt four two-point conversions in the same game but to fail each attempt. Since two-point tries were introduced in 1994, no team had ever failed four conversion attempts in one game.
It'll be interesting to see whether Tomlin changes his aggressive mindset in the coming weeks. This would likely be a non-issue if the Steelers held on to win, but his decision-making is squarely in question now that they lost.