Mike Mularkey: 'It's not the same old from last year'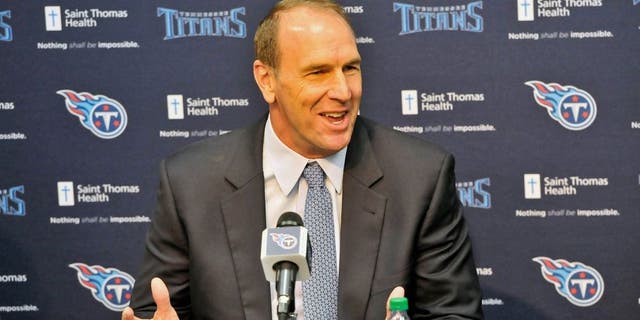 The head coach may be the same, but Mike Mularkey wants Tennessee Titans fans to know they can expect to see a different team from the one that closed out the 2015 season.
Mularkey led the Titans to a 2-7 record as interim head coach after taking over for Ken Whisenhunt and is 18-39 in three-plus seasons, including two years as head coach of the Buffalo Bills and one season with the Jacksonville Jaguars.
While fans may view the team's decision to give Mularkey the full-time job with skepticism, the coach asked for patience.
Via the Titans' official website:
Mularkey, who took over after Week 8, said he appreciated the opportunity to have a full offseason to implement changes his in-season promotion wouldn't allow.
One of the changes Mularkey said he'll make initially is the hiring of a new offensive coordinator. Jason Michael, who held the position last season, will remain on staff as quarterbacks coach.
Defensive coordinator Ray Horton's future with the club has yet to be determined, but assistant head coach/defense Dick LeBeau is expected to return.
The Titans will also have a new special teams coach to replace Nate Kazcor, who left to join the Tampa Bay Buccaneers in the same capacity, according to FOXSports.com's Alex Marvez.