Mike Moustakas' walk-off HR puts a dramatic end to Astros' 11-game win streak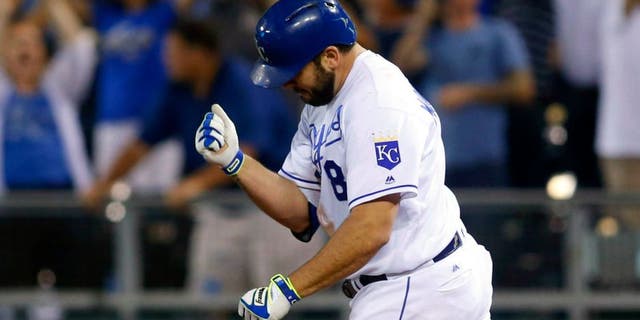 NEWYou can now listen to Fox News articles!
The last-place Kansas City Royals havent had a season full of thrills, but they can boast about being the team that ended the Astros 11-game win streak the longest in the majors this season.
Houston appeared to be coasting toward an even dozen after building a 7-1 lead over the Royals by the top of the fourth inning Tuesday, but then Kansas City began to chip away.
Thanks to a four-run eighth inning, the Royals had tied the game at 7-7 when Mike Moustakas came to the plate with Salvador Perez on first base in the ninth. And one swing ended Houstons streak:
After touching home plate, Perez hurried into the dugout to prepare for the traditional Salvy Splash, which Moustakas didnt seem to mind at all:
Despite the loss, the Astros still are an MLB-best 42-17 and lead the AL West by 13 games over the Angels and Mariners.