Mike Leake to decide Friday if he'll make next start for Giants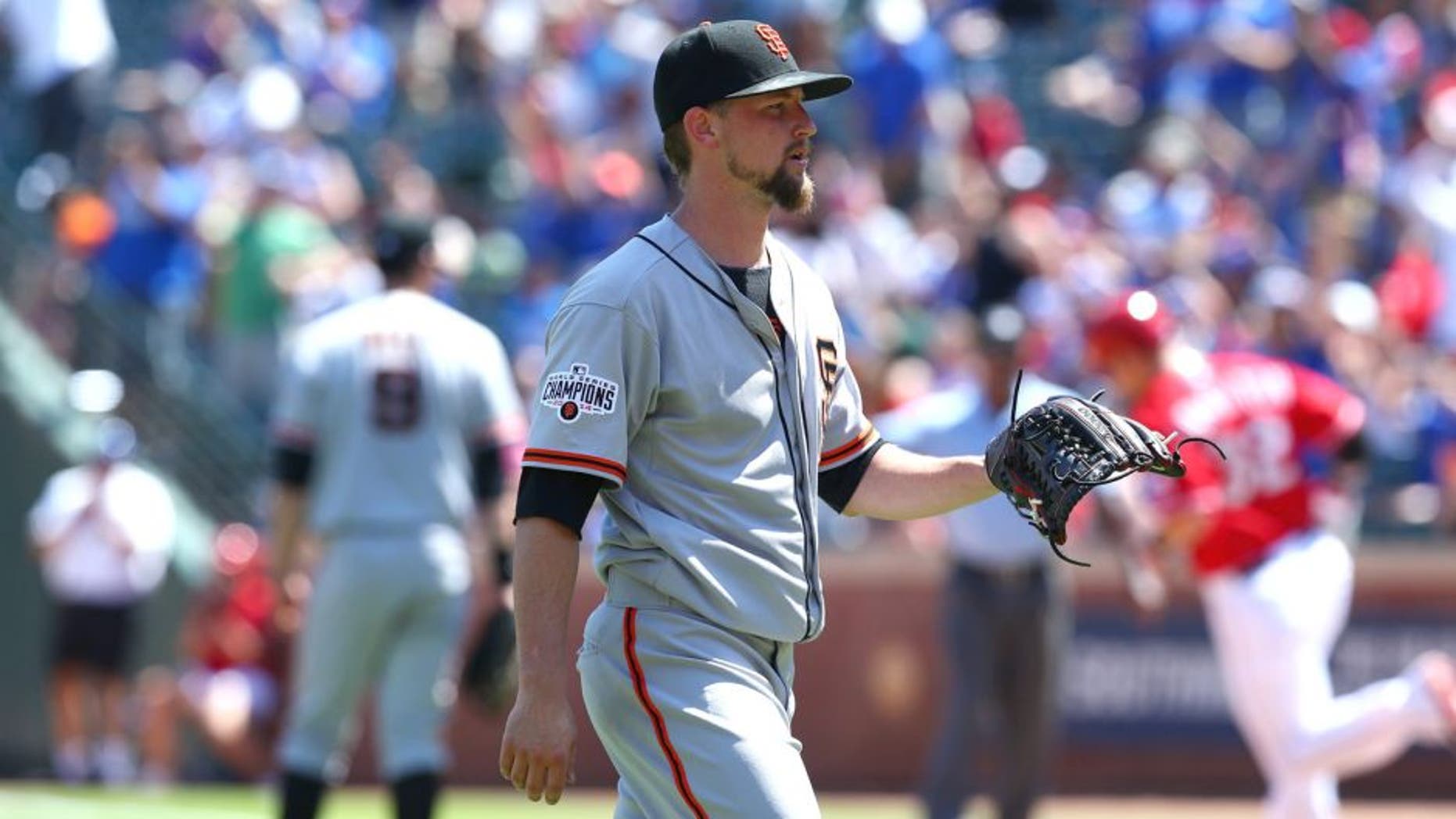 With only one start under his belt with the San Francisco Giants, Mike Leake will be forced to miss a start, and will soon assess whether or not he'll be forced to miss an additional start as well.
Leake, who was acquired by the Giants from the Cincinnati Reds at the trade deadline, has been scratched from his start on Friday due to a hamstring strain, and will be replaced by Ryan Vogelsong in the rotation in the meantime.
The new Giant says that he'll determine how soon he'll be able to return to the mound when he tests out his injured left hamstring on Friday.
Leake initially injured his hamstring while performing sprints in between starts, and blames lack of proper hydration and stretching as the reason for the injury.
"Lack of getting ready on my part," Leake said. "It was my last sprint. I would've been done."
In his first start with San Francisco on Aug. 2, the right-hander gave up two earned runs and eight hits over 6 1/3 innings while striking out five and walking two batters.