Mike Joy recalls fondest memory from 1992 NASCAR All-Star Race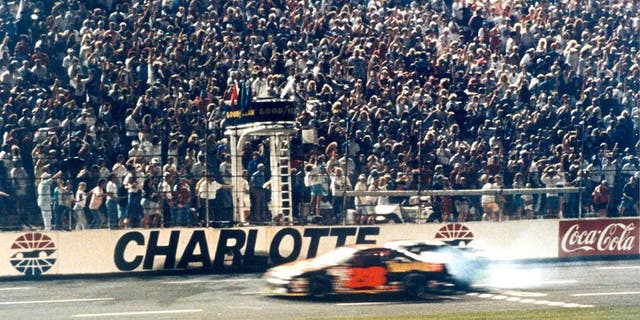 FOX Sports NASCAR play-by-play announcer Mike Joy remembers the 1992 NASCAR All-Star Race at Charlotte Motor Speedway well.
The 92 race then called The Winston was the first NASCAR race ever run under the lights at a superspeedway and no one really knew what to expect.
As it turned out, the race became one of the most memorable in history, with Davey Allison prevailing in a last-lap, three-way battle with Kyle Petty and Dale Earnhardt. Allison and Petty crashed at the start-finish line taking the checkered flag, with Allison knocked unconscious.
It was a sensational finish that is still talked about today.
Joy said one of his memories from the night took place in a post-race discussion with Richard Petty, who then was in his final year as a driver in what today is known as the Monster Energy NASCAR Cup Series.
So, about 40 minutes after this was over, Glenn Jarrett goes down to get a sound bite from Richard Petty, said Joy, who was the play-by-play announcer for the 92 race.
And, of course, the lights are still on. They might have left them on all night, said Joy. So Richard looks up and there must have been 1,000 people still in the grandstands. Because traffics a mess out front, people are just sitting in the grandstands talking about what happened, talking with their friends.
Well, Richard looks out at that crowd, and he turns to Glenn and he points to the crowd, said Joy. And he goes, These people think were all going to go out and do this again?
And as it turns out, theyve been doing it ever since.