Mike Evans roams Texas A&M sidelines wearing Johnny Manziel Browns jersey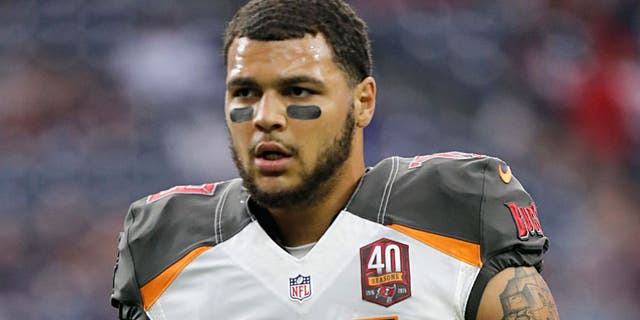 NEWYou can now listen to Fox News articles!
Mike Evans clearly loves Johnny Manziel.
It makes sense, since the two starred together at Texas A&M during their college days. But those days are over. Manziel is currently the backup quarterback for the Cleveland Browns, while Evans is a second-year wide receiver for the Tampa Bay Buccaneers.
But that doesn't mean Evans won't support his friend whenever he gets the chance. He showed up in College Station, Texas on Saturday for Texas A&M's game against Alabama.
And he was wearing a Manziel jersey.
Notice something? Yeah, that's a Browns jersey. Is it a big deal? Maybe not for most people, but some Buccaneers fans might have a problem with it.
But Evans is thinking about his friend first -- a friend who was back in the news on Friday when it was revealed that he had been pulled over by the police earlier in the week.