Miguel Herrera under investigation for political tweets on election day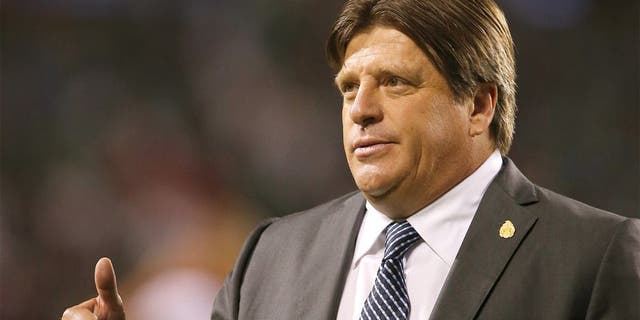 MEXICO CITY - The trouble isn't over for fired Mexico national soccer team coach Miguel Herrera, who is now under investigation for possible violations of electoral laws for politically oriented tweets sent the day of June 7 midterm elections.
The notoriously exuberant Herrera was dismissed as coach on Tuesday following a television reporter's claim that Herrera punched him at a U.S. airport.
The federal prosecutors' office for electoral crimes said Friday that it is investigating Herrera for possibly violating laws that prohibit campaign activities on election day and several days before. The office says it wants to question Herrera but has been unable to locate him.
On election day, Herrera tweeted ''Don't forget to vote, let's go with the Greens'' and ''The Greens fulfill (promises)'' - apparent references to Mexico's small Green Party.