Miguel Cotto, Jayson Velez Reflect on Camacho's Ring Legacy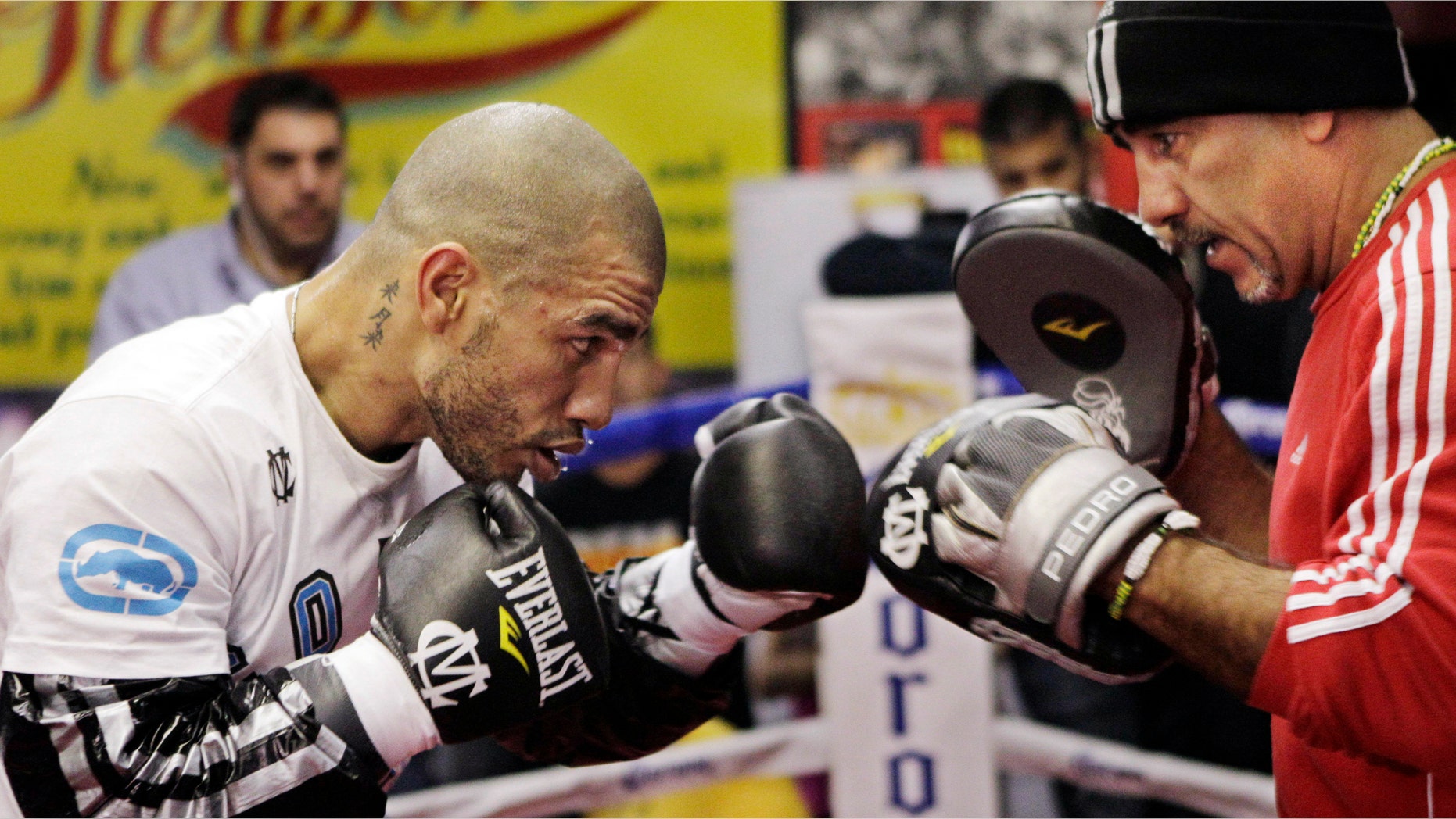 New York – Puerto Rico boasts a prosperous long list of names that have won numerous title belts in the boxing ring. Wilfredo Benitez. Wilfredo Gomez. Carlos De León. Edwin "El Chapo" Rosario. Felix "Tito" Trinidad.
A four-time champion, Miguel Cotto has carved out a 37-3 record with 30 knockouts over a stellar 11-year career and managed to become part of an elite class of Puerto Rican boxers which just lost the flamboyant Hector "Macho" Camacho, who was murdered in his hometown of Bayamon, Puerto Rico last Tuesday.
During a media conference call held Monday afternoon, Cotto recalled meeting the colorful ex-champion various times in the early stage but couldn't remember any specific moments of their brief meetings.
The 50 year-old Camacho was pronounced brain dead by doctors at Centro Médico in San Juan last Thursday and the boxer's family decided to remove him from life support Saturday.
"I prefer to remember him for what he did in the ring," Cotto told reporters as took a break from his upcoming fight Saturday night against WBA light middleweight champion Austin Trout.
Over the years, Cotto like Camacho, has been adopted by a legion Puerto Ricans in New York City as their own son, evidenced by the amount of support they showered their island's long-time great boxing talent.
"He was a great fighter for the world and also for Puerto Rico," said Cotto.
Another up and coming talent from Puerto Rico, Jayson Velez is too young to have actually seen many of Macho's 88 fights but had a handful on film.
"I really didn't know him but it's something that affects you, that hurts in brutal the way it happened," Velez said.
The undefeated Velez, who will fight on the undercard Saturday night against the much more experience Mexican fighter Salvador Sanchez II, recalled watching a few fights and liked some of the extravagant ring attires that Camacho would wear for his fights, which he coined "Macho Time".
Velez, 19-0, unknowingly borrowed a page out of the great champ's swagger style book and wore a mask to the ring for some of his earlier fights.
"Everyone has their own style. To each its own," Velez said. "At the beginning of my career I entered the ring with masks. Those are just stages."