Miesha Tate: It was 'heartbreaking' to get passed over for Ronda Rousey fight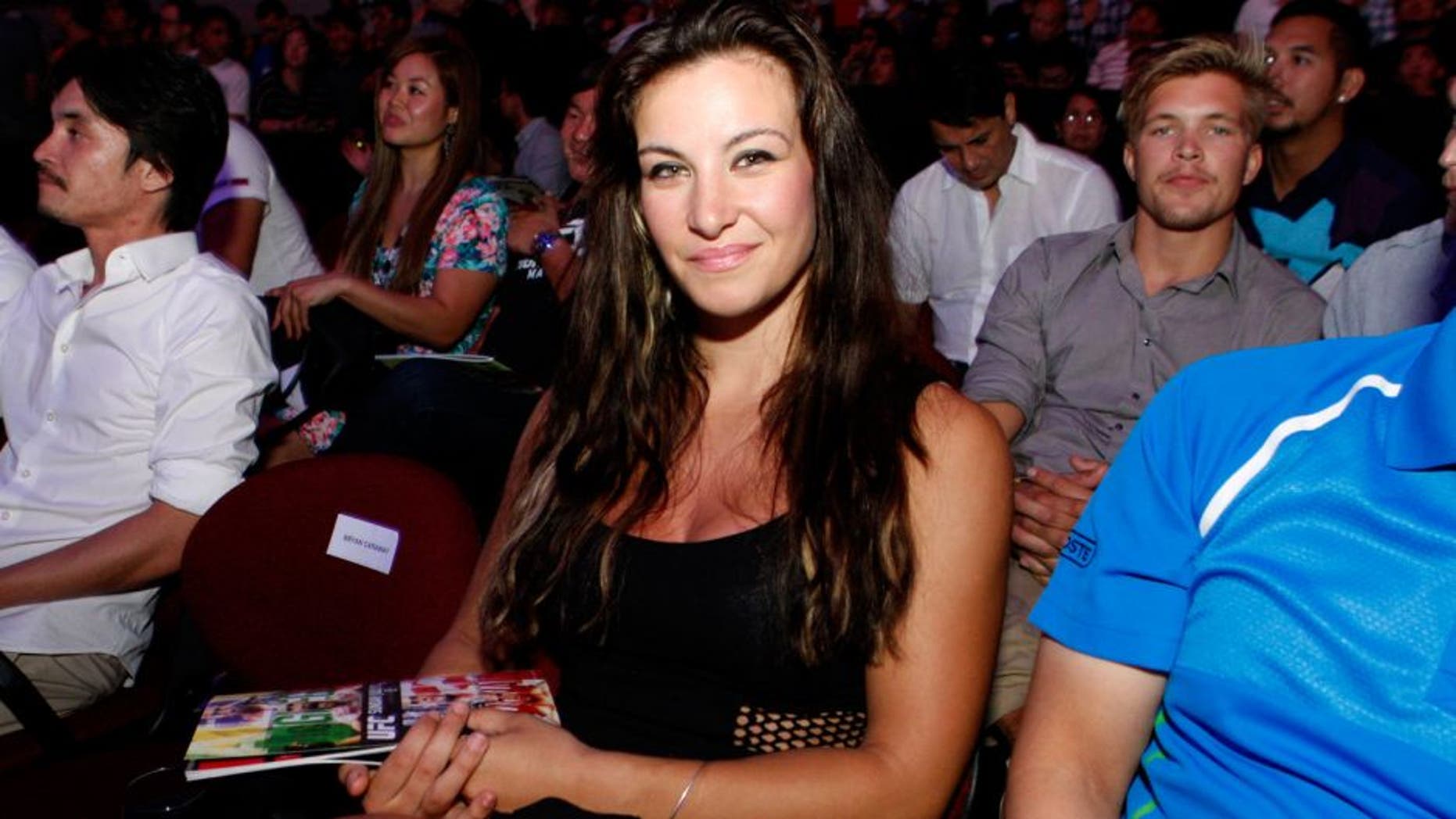 Just more than three weeks ago, Miesha Tate already was mentally preparing for a third fight against Ronda Rousey when the bottom fell out from under her, as the UFC announced that Holly Holm would get the next title shot instead.
Tate was declared the No. 1 contender after she beat Jessica Eye in July at FOX UFC Fight Night in Chicago. After Rousey's win in early August, the matchup seemed like a foregone conclusion.
Despite an earlier declaration from UFC president Dana White that she would receive the next title shot, Tate woke up just a month removed from her fourth win in a row to find out that she got passed over and Holm was going to face Rousey.
"Well, I found out later than half the world even because I was asleep when it was announced. I woke up to about 30 texts on my phone saying, 'Oh, I'm really sorry' and I was just like, 'What?' It just kind of sucked not finding out from the promotion itself, so I felt a little bit disappointed," Tate said during the Invicta FC broadcast on UFC Fight Pass over the weekend. "My feelings were kind of hurt, to be honest. I was really bummed out because I was really motivated."
To make matters worse, Tate was in the midst of filming a movie in which Holm was one of her co-stars, so it served as a constant reminder of the opportunity she wasn't granted.
Tate believes she finally put together the right team to get her ready to not only give Rousey her most competitive fight, but also to topple the seemingly untouchable women's bantamweight champion and knock her off her undefeated perch.
"I really felt like I had hit a new level. I was training for her already. I didn't even take any time off after my fight and it just really kind of shot me in the heart," Tate said. "Damn, I thought that was what I was going to get.
"The world thought that was what I was going to get. It was a pretty heartbreaking process for me so I'm not exactly sure what's next."
Following the announcement that Rousey was going to face Holm, White expressed his interest in booking Tate in a fight against fellow top-five-ranked bantamweight Amanda Nunes instead.
Rumors about the fight swirled for the past couple of weeks, but according to Tate there's nothing set in stone.
Tate says she's kind of buried her head in the sand recently just to avoid the storm of controversy after she was passed over for the title shot, and she hasn't settled back into her routine.
"I've heard a lot of things bouncing around. I was on vacation to the Bahamas and said, 'I just need to put the world away for a minute.' I kind of put everything on silent," Tate said. "...As far as what's next I really don't know. I've got to get home and take a deep breath and talk to my management and coaches."
Tate quickly shot down the notion that she's booked for the Nunes fight.
"No definitely not," Tate said. "I haven't talked to the UFC or my coaches or my management about it so it's always a team decision."
For now, Tate will get back into training at her home camp in Las Vegas while she awaits official word on her next fight. Nunes still hasn't been booked for another fight, so there's a chance that fight could come together, but it's too early to say.
(White explained the reasoning behind passing over Tate for Holm last week on "UFC Tonight." Watch it in the video above.)