Miesha Tate inks new multi-fight deal with the UFC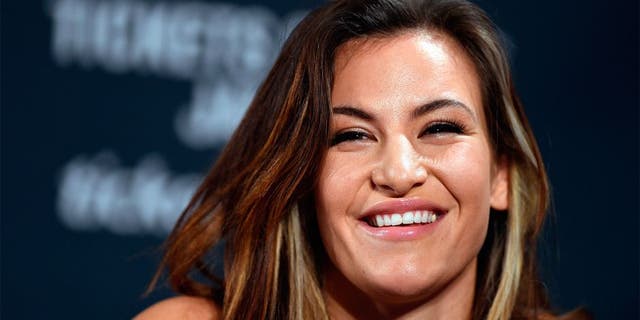 Women's bantamweight champion Miesha Tate has inked a new multi-fight deal with the UFC following her title fight win over Holly Holm at UFC 196.
Tate's management team at KHI Management first posted the news of her signing on Tuesday via Twitter.
According to KHI Management when speaking to FOX Sports on Tuesday, the new contract is a multi-fight deal and Tate is "very happy" after re-upping with the UFC.
Tate is currently riding a five-fight win streak that includes her submission victory over Holm in March that made her a UFC champion for the first time in her career.
Tate previously held the Strikeforce bantamweight title before moving to the UFC in 2013. She's been a top-ranked contender ever since.
The win over Holm finally secured the title for Tate, who is now the third-ever women's bantamweight champion in the UFC.
Since winning the belt in March, Tate has been on a whirlwind media tour in support of her championship victory but there's still no word on her first title defense.
Immediately after Tate's win, UFC president Dana White declared former champion Ronda Rousey as the No. 1 contender but just recently said that she wouldn't be ready to return to action until November or December.
It's unclear if Tate would be willing to sit out that long to wait for a shot at Rousey or if she could defend her belt before that time.
Whoever the opponent ends up being, Tate will enter the Octagon with a championship belt around her waist and a new contract to financially back up her performances in the UFC.