Midweek Stock Report: Brewers pitchers provide some relief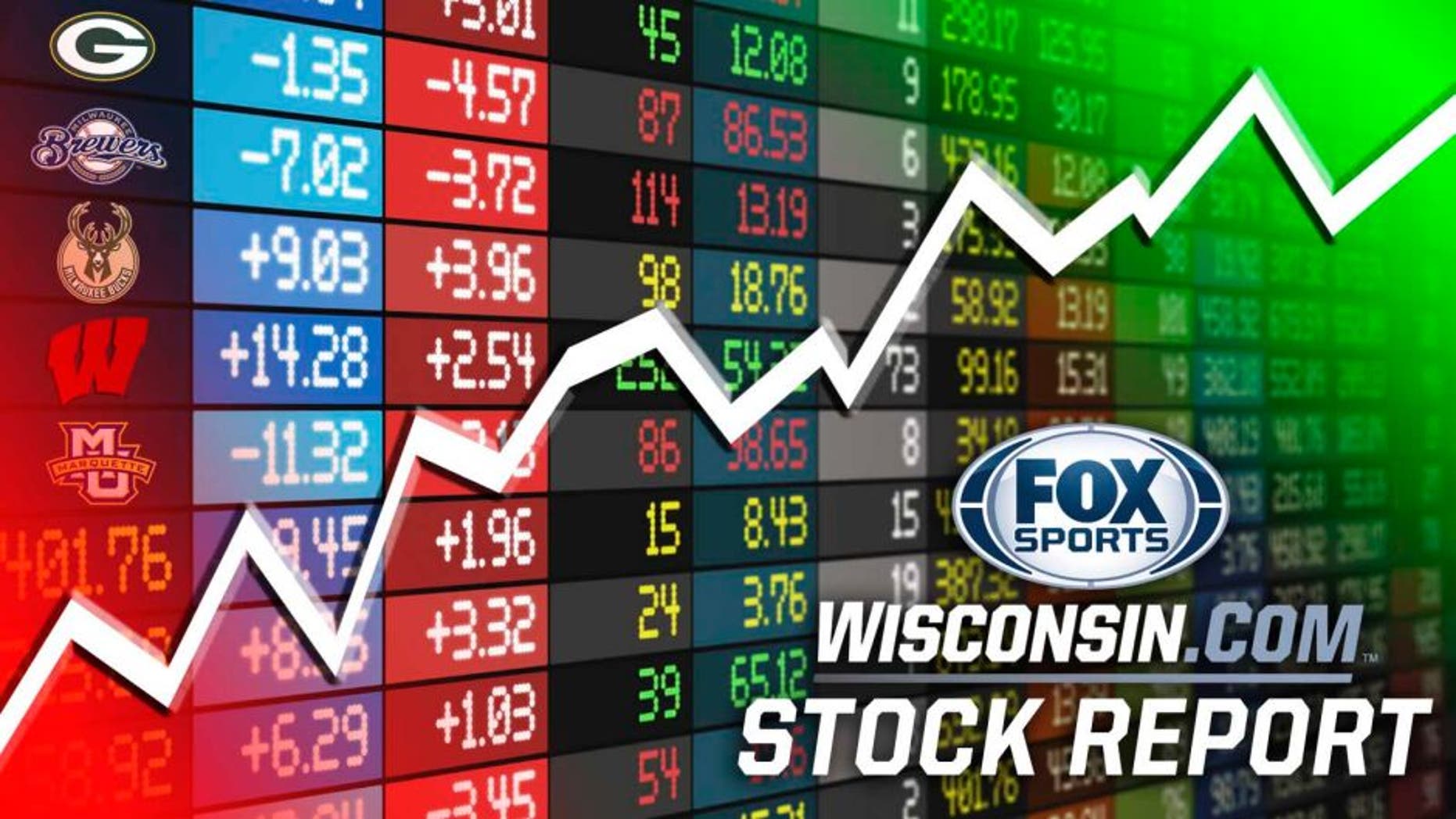 Every Wednesday, FOX Sports Wisconsin takes a look at which athletes' stock is trending up and whose is trending down.
In other words, who is making a meteoric rise, and who is quickly plummeting.
With that in mind, let's "take stock" of the current sports scene in Wisconsin, shall we?
Thon Maker and Malcolm Brogdon, Bucks players
Newly-drafted players go right into the honeymoon period, with everyone talking about the maximum upside. Maker is somewhat of an enigma -- but a tall, athletic one, who can help the Bucks create even more mismatches, especially when paired with Giannis Antetokounmpo on the court. Some thought Brogdon could be a first-round pick (but that staying in college for four years thing might have hurt his draft stock), who is known for his good defense and now gets to learn the pro game from Jason Kidd. This all sounds great. We'll see if they can keep their stock high when the games begin, of course.
Ryan Braun, Brewers left fielder
Braun has found himself listed in the "Up" section often this season, and for good reason. This past week he led the Brewers in batting average (.375) while also posting a .412 on-base percentage and .563 slugging percentage. His three runs scored tied for a team high, too.
Brewers bullpen
Last week we had the bullpen trending down. They quickly reversed course. In 18 innings last week, Milwaukee's relievers allowed just four runs on 12 hits with 19 strikeouts. Carlos Torres pitched 3 2/3 innings of scoreless relief with five strikeouts, Jeremy Jeffress had two scoreless innings to notch a couple of saves and rookie Jacob Barnes fanned six batters in three innings.
Clay Matthews and Julius Peppers, Packers linebackers
The NFL wants to talk to the Green Bay duo regarding their inclusion in a report on performance-enhancing drugs which aired on Al Jazeera, and most famously implicated Peyton Manning. Likely nothing comes out of this, but it isn't the kind of cloud you want hanging over you throughout a season. And, who knows, a suspension could be in the future as well. Doubtful, but with the NFL nowadays . . .
Brewers center fielders
Ramon Flores and Kirk Nieuwenhuis have staked claim as starters in center field for Milwaukee, which was a question mark going all the way back to spring training. While both have had good Junes, last week was an exception. Both players went just 2 for 13 (.154) with Flores striking out six times and Nieuwenhuis eight times (although both of the latter's hits were home runs). In addition, Alex Presley, who tried to nudge his way into the rotation, was designated for assignment.
Dave Heller is the author of the upcoming book Ken Williams: A Slugger in Ruth's Shadow as well as Facing Ted Williams Players From the Golden Age of Baseball Recall the Greatest Hitter Who Ever Lived and As Good As It Got: The 1944 St. Louis Browns