Midweek Stock Report: All-Star numbers for Nunez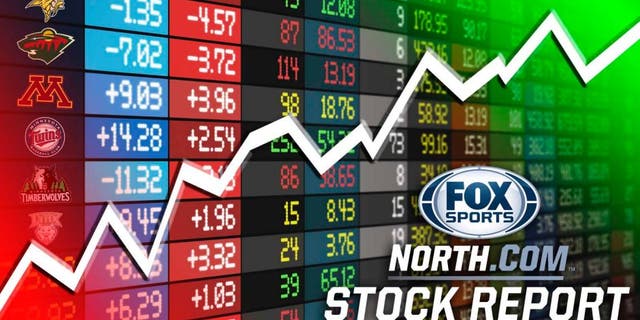 NEWYou can now listen to Fox News articles!
Every Wednesday, FOX Sports North takes a look at which athletes' stock is trending up and whose is trending down.
In other words, who is heating up and who is cooling off.
With that in mind, let's "take stock" of the current Minnesota sports scene.
Maya Moore, Lynx forward
Moore scored 33 points to lead the Lynx past the Chicago Sky on Tuesday, dropping six 3-pointers. Her 3-pointer with 55.7 seconds remaining in the game gave Minnesota a five-point lead.
Eduardo Nunez, Twins shortstop
Nunez will represent the Twins at the All-Star Game next week, this first such nod of his career. The 29-year-old shortstop was expected to maintain his role as a fringe member of the Twins this season, but instead surged at the plate. Nunez kept producing right up until the All-Star rosters were announced, batting .364 with a .929 OPS, six RBI and five extra-base hits in seven games over the last week.
Darin Haugh, Gophers guard
A walk-on after transferring from Bethany Lutheran College, Haugh earned the Gophers' final scholarship last week. The 5-foot-10 guard appeared in six games for Minnesota last season, just one basket, but coach Richard Pitino praised Haugh as "hard-working, loyal and a great teammate."
Tommy Milone, Twins pitcher
Milone finally has his first win of the season after seven attempts. The lefty pitched six innings against the Oakland A's on Tuesday, allowing five hits and one run while issuing one walk in an 11-4 win.
Trevor Plouffe, Twins third baseman
Plouffe is headed to the disabled list with a broken rib after being hit by a pitch against the Chicago White Sox last week. It's his second stint on the DL this season, one that is expected to keep him out for at least a month.
Byung ho Park, Twins first baseman
Park is off to Triple-A to rediscover his swing. The Korean slugger was demoted on Friday after his averaged dipped to .191 on the season.
Follow Ryan Lund on Twitter