Mick Tingelhoff receives gold jacket from Hall of Fame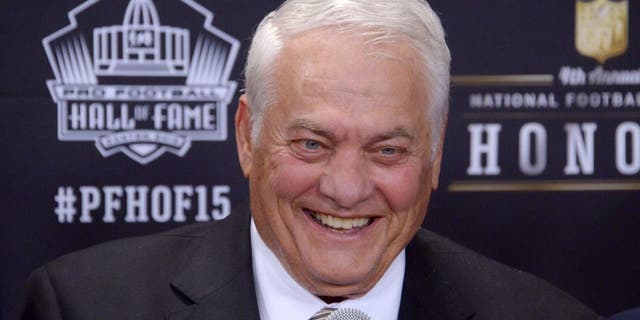 The Pro Football Hall of Fame welcomed the Class of 2015 on Thursday night in Canton, Ohio. One of the gold jacket recipients was former Minnesota Vikings center Mick Tingelhoff.
Tingelhoff, 75, played for the Vikings from 1962-1978 and never missed a start in his 17-year career (240 games). The ironman made six consecutive Pro Bowls from 1964-1969 and made four Super Bowl appearances.
This weekend is particularly special for Tingelhoff, since he has waited so long and his Vikings are playing the Pittsburgh Steelers in the Hall of Fame game on Sunday night. Many of the current players are just as excited to share in the celebration with the legend of yesteryear, as veteran linebacker Chad Greenway expressed in a Tweet.
(h/t Minnesota Vikings)
Photo Credit: Kirby Lee/USA TODAY Sports