Michigan, Syracuse and Wichita State try to shake up an already shaken season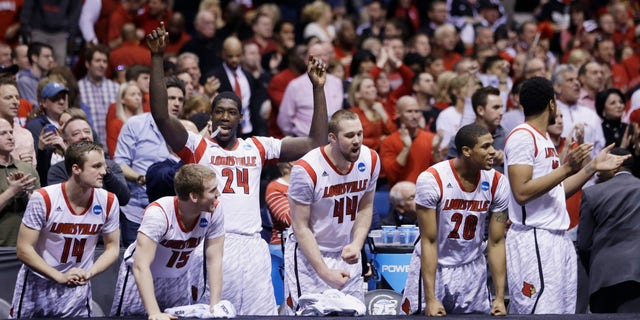 NEWYou can now listen to Fox News articles!
The word of the season: Parity.
The team of the moment: Louisville.
For a college basketball season in which anybody could beat anybody, Rick Pitino's Cardinals have certainly cemented themselves as prohibitive front-runners now that there are only four teams left. They head to Atlanta listed as 3-5 favorites in Las Vegas, after dispatching everyone from Duke to North Carolina A&T with equal ease on their way to the Final Four.
Trying to stop them will be Michigan, Syracuse and Wichita State — a pair of No. 4 seeds and a No. 9, all serving as great examples of how difficult it was to sort out the contenders from the pretenders heading into the 2013 version of March Madness.