Michigan State to debut alternate helmet against Oregon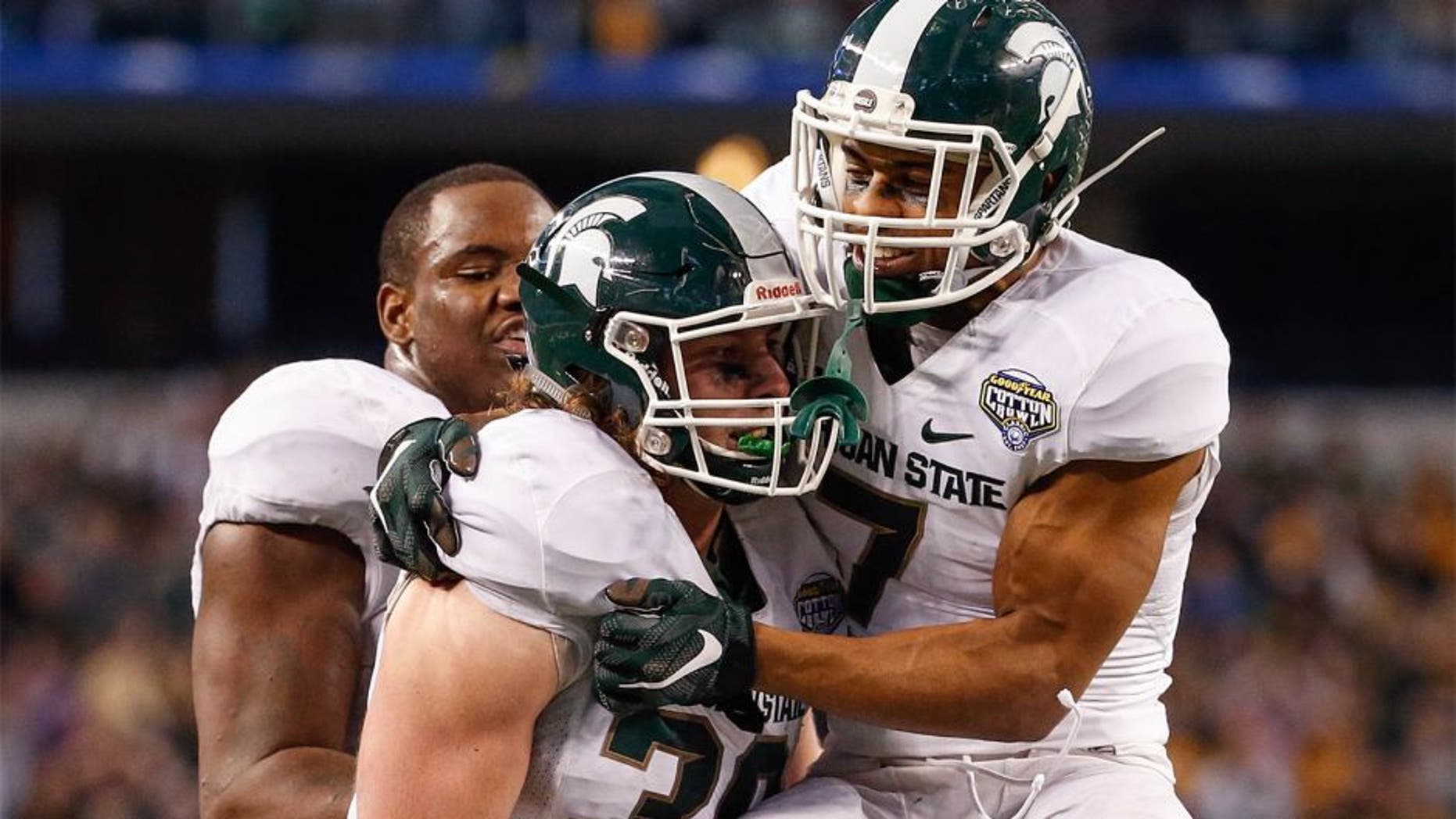 If you had game two of the season as the first time Michigan State football would wear its new alternate bronze helmet, you would be a winner.
Is it a coincidence the Spartans will debut this new look with Oregon coming to town?
Probably not.
Not to be outdone, Oregon already announced it will wear new "Galaxy White" helmets.
With both teams ranked in the top 10, it should be an entertaining game regardless of what the teams wear.