Michigan State loses another starter on defense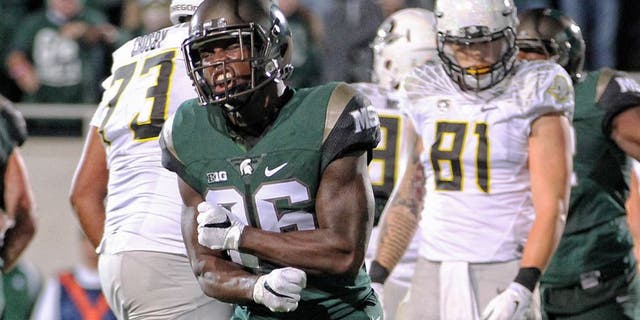 Michigan State football coach Mark Dantonio told reporters on his Sunday teleconference the Spartans will be without yet another starting defensive player for most of the rest of the season after safety R.J. Williamson had surgery to repair a torn bicep.
He is the third Spartan defensive starter to go down this season, following cornerback Vayante Copeland (neck) and linebacker Ed Davis (knee).
Without Williamson, the starting safeties could be Montae Nicholson and Demetrious Cox, but SpartanTailgate reports freshmen Khari Willis and Grayson Miller could also be in the mix along with redshirt freshmen Matt Morissey and Jalen Watts-Jackson.
Nicholson's playing time has been curtailed recently because of inconsistent play, and Cox has been starting at cornerback but was a safety last season.
Dantonio said Williamson, a senior from Dayton, Ohio, could be back by the end of the season or perhaps the Spartans' bowl game.