Michigan State coach Mark Dantonio says his recruiting class of 18 has a lot of quality talent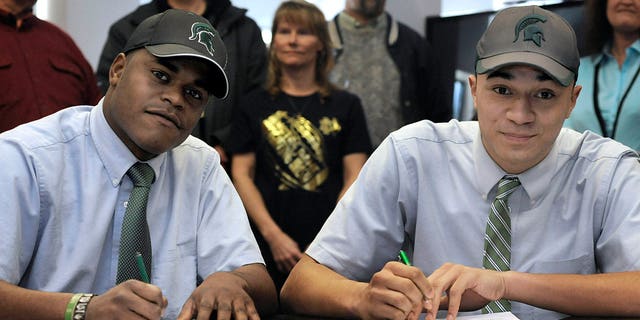 EAST LANSING, Mich. – Michigan State coach Mark Dantonio says his relatively small class has a lot of talent.
Dantonio announced the Spartans signed 18 recruits to national letters of intent Wednesday.
Michigan State has some voids because running back Le'Veon Bell, tight end Dion Sims and defensive end William Gholston chose to skip their senior seasons to enter the NFL draft. Dantonio says some help is on the way to compete for playing time at each of those positions.
The class includes three running backs: Michigan's Gerald Holmes, Pennsylvania's Delton Williams and Wisconsin's R.J. Shelton.
Its only tight end is Dylan Chmura of Waukesha, Wis. Chmura's father, Mark, played is a former Green Bay Packers standout.
Chicago's Demetrius Cooper seems to have the best shot to play as a freshman at defensive end.