Michigan making fashion statements early in Utah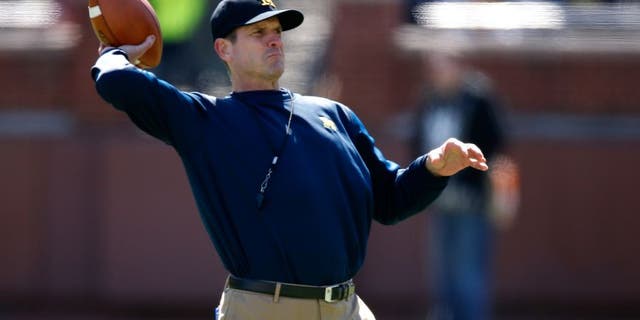 Jim Harbaugh's Michigan football program already has a distinct look, and the Wolverines haven't even kicked off their first game yet.
The Detroit News is on the scene in Utah where the Wolverines will kick off the season against the Utes on Thursday night and shared pictures of how the Wolverines dressed on their way to the game.
Here's a hint: It was much like their coach, who is famous for wearing the same type of pants every day.
On the field, the Wolverines unveiled their all-white uniforms, which are an homage to what Michigan wore for road games in the 1970s.