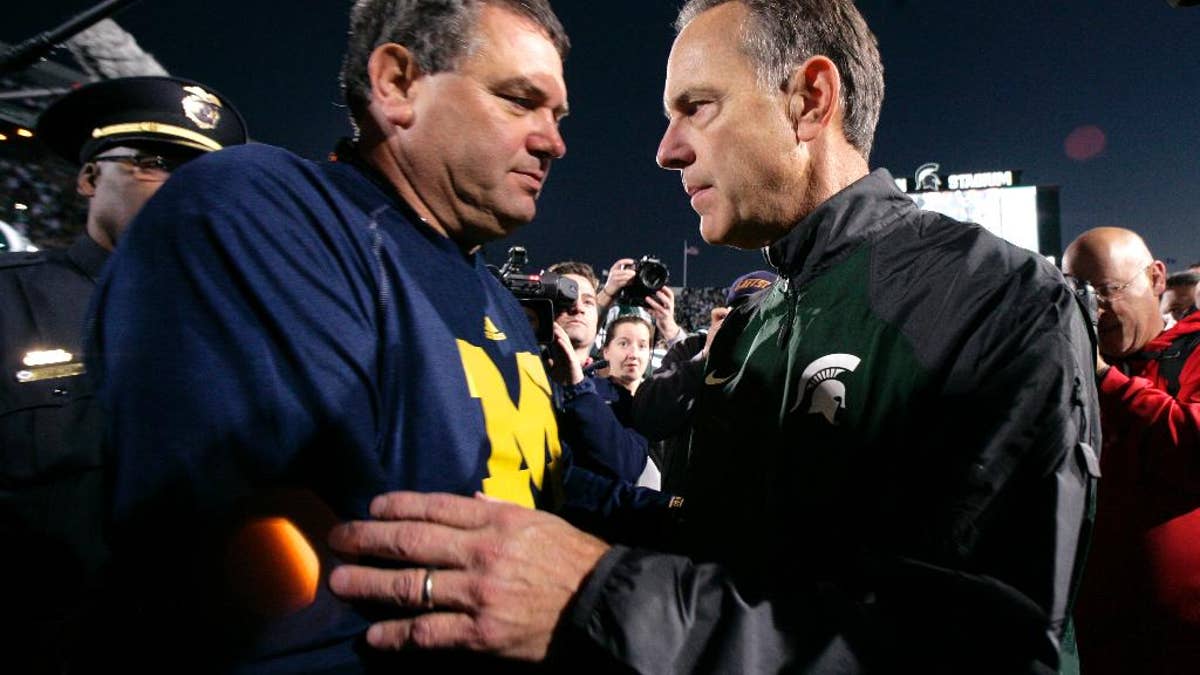 ANN ARBOR, Mich. – Michigan coach Brady Hoke says linebacker Joe Bolden, the player who planted the stake in the ground before the Michigan State game, would not be disciplined.
Hoke said Bolden meant no disrespect to the Spartans and feels bad about how his attempt to fire up his teammates on Saturday turned into something his coach felt compelled to publicly apologize for Sunday.
Hoke says the tent stake was used as a prop Friday to illustrate the need for commitment and teamwork in a tough environment.
Hoke said Monday he knew his players had taken the stake onto the field before Michigan's 35-11 loss to Michigan State, but because he leaves the locker room after the players, he had no way of stopping them from spiking it into the Spartan Stadium turf.